Save on your usual ecommerce expenses with Builderfly
Where does your investment go while building an online store and how can you save on all these investments with Builderfly? Check out yourself
Buying a domain
Buying a domain name is to differentiate your businesses from the rest in the market; it should be defining your brand, depicting your services, and be easy to remember. To purchase a domain name, you shall need a domain registrar like GoDaddy, BlueHost, etc., which will cost you somewhere between Rs. 900 to Rs. 1200 per year. You need to renew your domain registration every year. You can save this expense initially with Builderfly by starting with your personal sub-domain. As you make profits, buy your personal domain and connect later.
Web hosting plans
Once you get your business domain, you have to host it somewhere on the web, which creates a need for web hosting services. The charges for hosting services may vary depending on the type of plan you choose for your business. This can be roughly an expense of Rs.500-1000 per month. However, Builderfly can waive off this expense for you with our cloud hosting services. You can set up your online store for FREE with 99% promising up-time and unlimited storage space.
Designing Charges
Although it is a one-time charge, professional web design can cost you a fancy amount. It varies upon your designing requirements, the experience of resources you hire, and choice of ecommerce builder. It may incur charges anywhere between Rs. 10,000 to Rs. 60,000. Building your online store with Builderfly, you can save on designing expenses and design a professional store on your own with our free pro-themes and intuitive design editor.
Web Optimization/ Responsive Designing
A responsive website is the need of the hour for ranking as well as for shoppers' experience. The charges for creating a responsive website that can be accessed through any device such as Desktop, Laptop, tablet, or Smartphone, could be nearly around Rs. 3000 to Rs. 5000 for a small or medium-sized website. But wait, don't get overwhelmed! You don't need to worry about spending too much on making your website responsive when you choose to launch your own store with Builderfly. Your website is already integrated with CSS and is responsive – all you need to do is list your products and start selling from day one.
CMS For Dynamic Web Requirements
If you are creating a dynamic ecommerce website that requires frequent alterations, you would need a quality CMS. You might need to outsource or build one with web developers, and for that, the charges incurred could vary from Rs. 1,00,000 to Rs. 5,00,000. Well, you can dance for a while now as we are helping you save this charge as well! Builderfly Ecommerce Platform is integrated with CMS that lets you sell on multiple selling platforms and mobile apps, managing everything centrally with one management system.
Search Engine Optimization
Technically you need the assistance of SEO experts to make your online store SEO-ready. They can offer you SEO packages for on-page SEO, off-page SEO, on-site SEO, off-site SEO, or a combination of a few or all. The charges that could be induced for this would range anywhere between Rs. 20,000 to Rs. 45,000. Now, if you do not wish to spend so much on SEO, here's a secret; when you build your online store with Builderfly, you do not have to pay any additional charges for SEO optimization. All you need to do is register, choose a plan, and customize your store (which includes on-page optimization), and get started.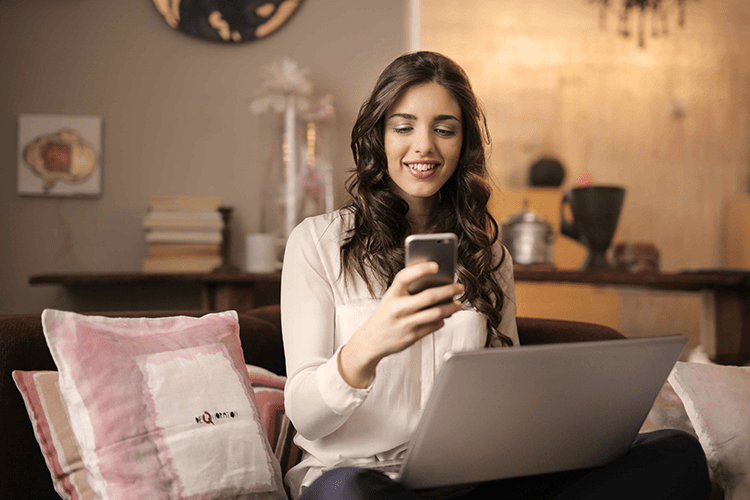 Minimize your expenses and maximize your revenue with Builderfly
Builderfly is an all-inclusive ecommerce platform that lets you build an online store for FREE. Leave your worries about buying a domain, hosting services, store designing, SEO, marketing, and everything to us. Start selling online and manage your ecommerce business single-handedly with Builderfly.
Build Your Online Store for Free
FAQs
How long does it take to set up an online store with Builderfly?
You can set up your online business on Builderfly in less than 5 minutes. Sign up simply with your social account, business name, and go digital with your business now.
How can I start an ecommerce business in India?
You can start selling online and lay the foundation of your ecommerce business in India right from your home with Builderfly. Sell from anywhere and get orders round-the-clock with your very own online store.
Is there a budget-friendly way to build an online store?
Yes, you can count on Builderfly to design an online store for your business. Start selling online for FREE with Builderfly Starter Plan and upgrade later as per your convenience to use advanced marketing and growth features.
How can I start and manage an ecommerce business on my own?
By choosing a DIY ecommerce platform like Builderfly, you can realize your dream business on your own. It is easy to use and lets you manage all of your business operations without any hindrance.
Which points should I consider while choosing an ecommerce platform?
Check with your business plan first to decide on an ecommerce platform that works well for you. Then, compare ecommerce platforms based on pricing, functionalities, ease of use, and scalability before starting the setup of your online store.