Are you thinking of plunging into YouTube to enhance your ecommerce business? If yes, let us tell you, that is a pretty smart move. The reason is that over 300 hours of videos are uploaded on YouTube every single minute.  However simple it may seem, it is not as easy as building and managing an ecommerce website. Do not worry, we have got your back; in this blog, we will be covering the basics of creating a YouTube channel for your ecommerce business as well as the ways to market your ecommerce business with a YouTube channel. It's time to get into action.
Steps to Follow for Creating a YouTube Channel for your Ecommerce Business
Owning a YouTube channel is powerful enough to level up all your marketing efforts and bring your business into the spotlight among potential consumers. After Google, YouTube ranks second in the global search engines, making it the perfect place for you to upload a variety of video contents including how-tos and product videos.
Integrating YouTube videos into the product pages of your ecommerce website can aid the customers in learning more about your merchandise. Additionally, there are various benefits of creating a YouTube channel, such as getting the facility to add more backlinks to your ecommerce store, improving the ranking of your business in Google's Search Engine Results Pages (SERPs), and the list goes on.
In order to successfully create a YouTube channel, you need to create an account. Since YouTube is now linked to Google accounts, you can opt for signing in with a Google account that helps you reduce the time taken for registering with YouTube. Remember that, if you wish to create a YouTube account, having a Google account is a must. Therefore, if you have not created one, sign up with Google before continuing with YouTube. On the contrary, you can skip to the second step. Below, we have tried to breakdown the process of creating a YouTube channel for you:
Step 1: The Prerequisites
If you do not have a Google account, you can create one, right from YouTube's homepage. For this, click on the 'Sign In' tab provided in the upper right corner of the page. Fill in all the required details and you are good to proceed. Once you have set up your account with Google, you get access to almost every features offered by YouTube including features to 'Like' and 'Subscribe' on videos uploaded by other channels. However, in order to upload videos for your ecommerce store, you'll need to create your YouTube channel, which takes us to Step 2 of the process.
Step 2: The Basics
Although signing up with Google gives you access to various features offered on YouTube, it does not provide you with a dedicated channel for your business. In order to establish a public presence as well as upload your videos on YouTube, add comments, and create playlists, you shall need to sign up for a channel on YouTube.
After your sign up with YouTube, you need to navigate to the 'All My Channels' page and click on the 'Create New Channel' option and fill in the required details. In order to sign up for a business account, you shall find a text below the name inviting you to opt for a business name. Herein, you need to choose a name for the channel as well as the type of your business. Remember, once you have entered a username, you will not be able to change it anymore. Therefore, choose your username wisely. Now, you are having a YouTube channel in the name of your business, wherein you can start uploading videos of your choice.
Step 3: The Marketing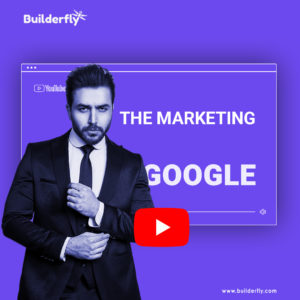 If you are creating a YouTube channel for the first time, the above-mentioned steps shall be useful. In case you already have a YouTube channel, you can now choose to link it to an existing Google account. Linking your YouTube channel with Google shall help you maintain uniformity across all the channels under Google. Not only Google encourages users to link their channels but also motivates them through various interconnected features. For instance, if you are getting decent web traffic through Google, your YouTube channel shall be recommended to those traffic on YouTube. Moreover, you shall be able to upload your videos directly to Google, once you upload them on your YouTube channel.
Ways to Market your Ecommerce Business using your YouTube Channel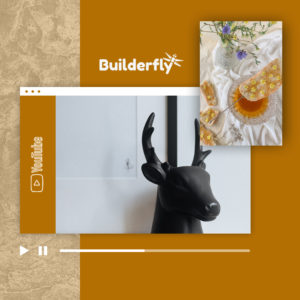 If you have been in the ecommerce business for a while, you would probably know by now that the ecommerce business thrives on the right marketing strategies. And, YouTube is considered to be one of the best media marketing strategy channels for an ecommerce business. With the right ways in hand to market your ecommerce business using your YouTube channel, you can enjoy the benefits of increased sales for the business that you wish to grow!
Content Marketing
We must say this; YouTube is the perfect place for Content Marketers! The reason is as mentioned earlier; it is one of the primary search engines used by people to get relevant content. What makes YouTube unique is that it is and it has been revolving around video content.
Since a majority of the content marketers are quite hesitant getting into creating video content, there is a comparatively lesser competition rate than all other marketing channels, which in turn offers increased opportunity to any content marketer looking to expand their ecommerce business. Also, even if your business niche has high-neck competition, you can outshine them with the right marketing strategy.
For this, make sure to create content that makes the people aware of your business as well as your products, and that can potentially convince as well as motivate the viewers to become your consumers. You can consider creating some 'How-To' content by finding what problems are faced by your consumers and how would you tackle them through your business.
Paid Ads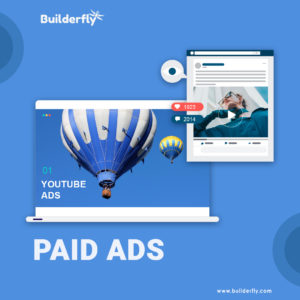 YouTube lets you use paid ads for marketing your business. It is a quick way to reap the benefits of creating a YouTube channel. However, since it is a paid strategy, you need to be extra cautious so that you do not blow away your budget for one promotion. The video you use for paid ads shall depend on the ad format you employ. Majorly there are two formats for paid ads, viz. YouTube Search Ads and YouTube Instream Ads. The former gives you more options for styling your videos as compared to the latter.
With Instream Ads, you shall be under pressure for capturing viewers' attention in the first few seconds, after which they shall get an option to skip your ads. Therefore, make sure to press the curious nerve of the consumers in the first five precious seconds of your ad.
One important factor to consider when opting for paid ads is that your ecommerce store must be complete in all ways including the optimization of the website so that when people click through, they can easily purchase the products they like from your store.
Partnering
Partnering with other already existing people on YouTube is a great way to market your ecommerce business. One most important thing you need to be sure of is that the partner you choose is suitable for your business and vice versa. The partner you choose must be having a focused fan base that is highly relevant to your ecommerce business.
For sending partnering requests to other channels, you can consider providing a few free samples of your products to the host of that channel. You can also subtly ask them to review that product for you and create a video review for the same. In return, you can sponsor their show if it pleases them. Usually, YouTubers do not get to earn much revenue, and any source of additional income is mostly welcomed.
Conclusion
The beauty of ecommerce lies in being able to sell to anyone, regardless of their geographical location. And, YouTube follows the same rule, you can reach people from anywhere to everywhere. Like in ecommerce, all you need is a smart device connected to the Internet. If you follow the steps mentioned above to create and market your YouTube channel the right way, your ecommerce business should be flourishing on YouTube within no time.