Building an Effective Website with Builderfly: Understanding Fonts
It's not just on our phones that we partake in written words, but also from books and websites. Types of writing can be used to express various moods, atmospheres, and emotions. So, it's time to win your audience's attention on your eCommerce store with the right font, which you can custom-pick when you choose Builderfly.
Although the importance of typography goes far beyond just selecting beautiful fonts: it is a fundamental element of user interface design. With Builderfly's typographic solid hierarchy, we will create visual harmony on the website, provide a total graphic balance, and set the tone for the product. Typefaces will inform and guide your readers, ensure optimal readability and accessibility, and provide a great user experience.
4 Perfect Font Pairing Options To Choose With Buildefly Websites For Your Online Store.
Make a bold statement with your online store by perfect font size with Builderfly.
When launching a website, the first thing you need to do is determine your brand's personality. Your brand's characteristics should be reflected in the font you choose. Would you describe your brand as serious, clever, funny, or perhaps exciting and innovative? Decide and get it all right with Builderfly.
There are different types of fonts that you can choose from Builderfly for your E-commerce store to make a bold statement:
Montserrat Bold and Roboto Regular
Montserrat Bold and Roboto Regular are typically used with Open Sans with a distinctive geometry and vintage appearance. The simplicity of this font conveys a sense of trust thanks to its versatility. The letter makes it perfect for short pieces in all caps, and it's also effective in lowercase as paragraphing text. This is the best choice if your Ecommerce products are described in long paragraphs or provided with technical specifications. If this font matches your brand, choose it when starting your online store with Builderfly.
Oswald Medium and Roboto Bold
As one of the most popular combinations and widely used fonts on the web, the combination of Oswald medium and Roboto bold is no doubt one of the best choices. It is perfect for headers and titles of any kind. This will be an easy way to grab your attention if you set Roboto in all bold. If you plan on setting up an online shop in the fashion industry using Builderfly, the pairing of a product title and a product description is perfect. Fonts like Oswald medium and Roboto bold give the text a certain level of elegance that is compatible with the luxury brand persona.
Overlock and Nunito
An online store-style layout looks fantastic with Overlock's rounded glyph shapes and Nunito. When viewed at larger sizes, this font complements Nunito's rounded forms with its well-balanced appearance. You may want to consider using these fonts if you sell clothing. Nunito, for instance, has a round character design that makes it ideal for creative projects. When designing your website on Builderfly, you can use this combination both as body text and as headings because the font includes different weights.
Raleway Bold and Source Code Pro Regular
When you pick this design on Builderfly, it is a very professional and clean combination, Raleway bold and Source code pro regular. Because of its versatility, it has become a popular choice. It would be a good idea to use this combination on your e-commerce homepage. The text combination will be of great use to those who want to learn more by scrolling. Imagine a visitor scrolling down your home page, seeing this font combination on the right and an image on the left. Get started with your online store with the correct font with Builderfly.
Let your website font win the hearts with Builderfly.
Choose the best font for your e-commerce store with Builderfly and let your business shine and get your sales flying.
As you now know some of the best fonts for your website, Builderfly has crafted 7 steps for selecting the best font for your e-commerce store. Follow these steps with Builderfly and make your online store stand out:
Have a clear understanding of your business brand and the image you want to put forward.
Before selecting the font type, have a clear understanding of your target audience.
Pick a font that is stylish and progressive and resonates with your brand message.
After selecting the font, you should choose the style of the font depending on your business type.
Also, keep in mind you don't mess with the proportions of the fonts. This helps you avoid stretches, skews, etc.
Choose a font style compatible with all devices as it helps your website rank higher in search engine results.
As the final step, avoid compromising readability, as it's the main factor that keeps your visitor engaged.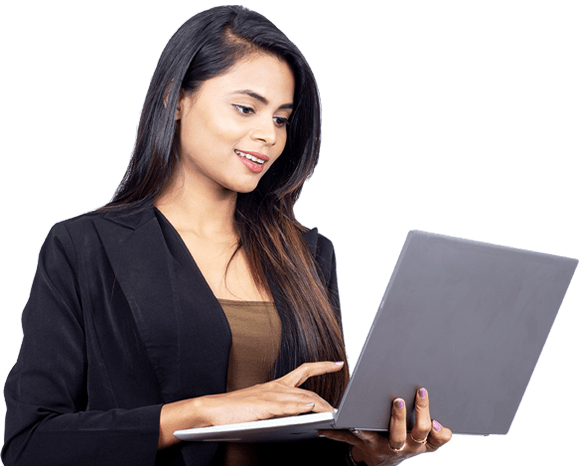 Time to Fly with Builderfly
Builderfly, with years of experience, has crafted a creative way of providing you with the best web fonts. We know that maintaining the legibility of content is the most crucial aspect of typography. Builderfly believes e-commerce fonts should generate an emotional response in the customer's mind by presenting a significant notion of the content.
Builderfly only uses the best practices to enhance your business sales and productivity by constantly looking for new and unique font styles that can be paired together to generate more traffic for your e-commerce business.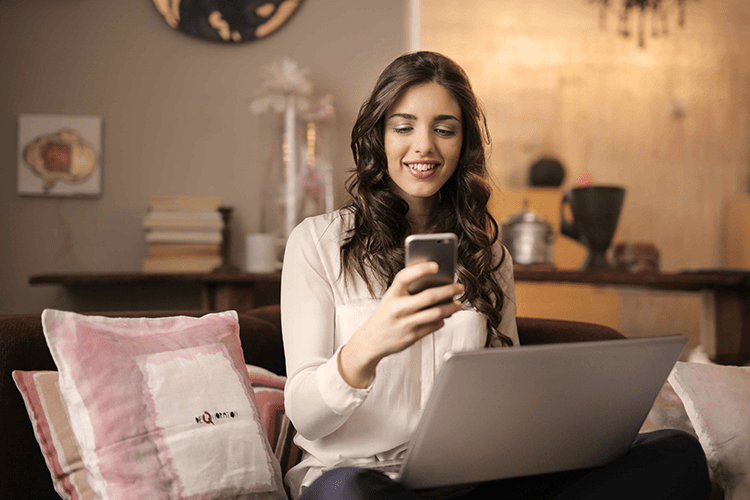 Start your online business for free
Create your online storefront with Builderfly in 5 minutes. Builderfly lets you customize it as per your business goals and attract more attention to your online storefront.
Get your online store for free