What is eCommerce Automation? How does eCommerce automation work?
eCommerce automation is a software solution exclusively designed to keep your tasks, processes, and campaigns on an auto-pilot mode with intelligent executions wherever needed. It lets you manage your business operations with a limited skilled workforce, reduces complexity & improves efficiency on the tasks, some of which you may miss otherwise.
Counting on ecommerce platforms like Builderfly, you can automate some of your ecommerce operations. For advanced ecommerce automation drafting the flow of your ecommerce operations, you can seek for ecommerce automation software to put your business on auto-pilot mode.
Benefits of eCommerce Automation
Ecommerce automation saves the time you otherwise invest in doing monotonous & laborious tasks like drafting emails for each of your shoppers, creating invoices for every order, etc. When you automate some of the business operations, you can automate your business's workflow & handling business can turn easier for you.
Eliminate manual data entry
You don't need to sit every other day updating data of your shoppers or their orders; whatever they shop from you will automatically be updated in the database. Also, you can download all of that data to analyze from different perspectives.
You can manage the workflow, assign access to your ecommerce platform to different departments handling your ecommerce business & simplify operations. Take control of your business, and with selective access to operations, you can reach out to assigned users only to discuss the outcome.
Workflow automation for your online store minimizes manual tasks & improves your business's productivity. You can track & manage your different business operations centrally and manage your business operations in a much-aligned fashion.
What is Workflow Automation? How is it different from eCommerce Automation?
You will have several departments taking care of different ecommerce operations for your business. Every department has a distinct workflow that's required to complete that particular operation. From planning, designing/creating to execution & deployment, all of these stages that can be automated come under workflow automation.
When ecommerce automation talks, putting ecommerce operations to auto-pilot mode with intelligent business algorithms, work automation automates only the processes of operations.
Why should I use Workflow Automation in my Ecommerce site?
Workflow automation in your ecommerce site can fasten the execution of business operations. They convert tasks to processes and help in the effective management of different tasks. You can count on workflow automation software or tools for your online store, depending upon your business model. If you have numerous vendors or suppliers, managing them can be a tedious task for you, and to handle that, you may need vendor/supplier onboarding processes.
All the manual tasks like purchase order approvals, catalog listing approvals, refund claim processing, or customer complaint handling can be automated up to a certain extent. With workflow automation software or counting on ecommerce platforms, you can manage your online business operations with much ease.
8 Workflow Automation Ideas for Ecommerce Businesses
Order Management
Whether you get orders from your website or multiple sales channels, you need to manage them somehow. You definitely don't want to miss any of the orders or get cancellations to avoid delays. Counting on ecommerce sales channel management platforms, you can manage your orders centrally, and that will minimize your burden on downloading invoices & management shipments. If you set up your online business with Builderfly, order management comes in handy for you with our one management feature. We keep your sales channels, order & inventory in sync to shoulder your challenges of cross-channel inventory & order management.
Marketing Automation
Marketing is not an easy thing that an individual can manage. You need a team of marketing experts to plan, align, & implement your marketing strategies. When your marketing geeks have million-dollar plans, the modish marktech tools help them implement their plans smartly. You can use such SaaS products to automate your marketing efforts maintaining the human touch. Unlike manual campaigns, automated marketing campaigns give a better idea about the ideal target audience, from new to repeat shoppers. Automation of email campaigns for different groups of customers and audience gives you better ways to establish a connection with them. Nurture your relations with your potential buyers & leverage the data into remarketing with advanced marketch tools.
Abandoned cart recovery
Leaving the products in the cart before making the checkout is cart abandonment. The cart abandonment rate can be as high as 70% for multiple reasons like unexpected shipping price, no free shipping, checkout issue, price comparison, longer delivery tenure, etc. Converting these potential shoppers to your customers has more chances than bringing a fresh audience to your conversion funnel & escorting them to the stage of checkout.
Automate the mail campaigns for abandoned cart users & improve your abandoned cart recovery rate. While exploring email automation solutions, you can check for once that suits well for online sellers. When selling with Builderfly, you can put your abandoned cart recovery to auto-pilot mode with an in-built feature. We let you track the conversions you've received so far by sending cart recovery emails to your buyers.
Inventory management
Managing inventory doesn't sound like a challenge when you are selling only on any one channel. However, as you scale your business to grow, you will add more sales channels. This will add more responsibility on your shoulders to manage inventory across all the platforms to avoid the concerns of over-selling. The inventory management also gives you a better idea about in-stock products and threshold inventory to place an order to keep your business growing. Builderfly's one management can shoulder your responsibilities with hassle-free cross-channel inventory management. You need to link your sales channels & we will keep your inventory and product catalog in sync. Enjoy the benefits of listings once & selling everywhere with Builderfly's AI product sync.
Shipping labels & Invoice
Gone were when businesses used to spend their time creating bills for each of the orders manually. That's not only challenging & time-consuming but adds to the chances of missing an order instead. When you run an online store, you need to send an invoice to each of your shoppers instantly & you may have to use another billing software to make it happen. Otherwise, you can take the assistance of a developer to integrate third-party plugins into your online store. When you start selling online with Builderfly, you can leave all these tensions on us. Our system automatically generates invoices for all the orders placed in your store & sends them automatically to your shoppers. Once you create shipments, you can download shipping labels & download them to keep your shipments pick-up ready at the doorstep.
Automate customer experience and support
Keep your customers up-to-date about shipment status, transit time, and final delivery of your orders. Customers are the central entity of any business, and to keep the association going and add more happy shoppers to your vault, automate collecting customer reviews. Share your contact information upfront and update to let your customers reach you easily. Maintain an omnichannel presence of your brand across social media platforms, and you can reach Builderfly experts to integrate live chat solutions to your store for instant customer connection. If you configure your Business WhatsApp for your online shoppers, you can use automated texts to address addresses to initiate the first-hand conversation or know their primary concern to reach you.
Automated fraud filtering
For online store owners, security is one of the top concerns. We have an inbuilt fraud filtering mechanism to avoid fraud payments & shoppers purchasing from your online store. In addition, our PCI DSS compliant payment gateway on Builderfly payment checks & authenticate user profiles before processing payments. With the advanced fraud filtering mechanism, fraud detection turns easier and minimizes chances of fraud conversions through your store.
Accounting & Bookkeeping
Like the progress of your online store, the investments and accounts of your ecommerce business must be well organized as well. The accounting & book-keeping software solutions can be deployed to automate this task for you. With sleek and understandable accounting, you will get a clear view of your financials and plan the investments as per the cash flow. Further, you will be able to manage the taxes claims and forecast the financial requirement for your business.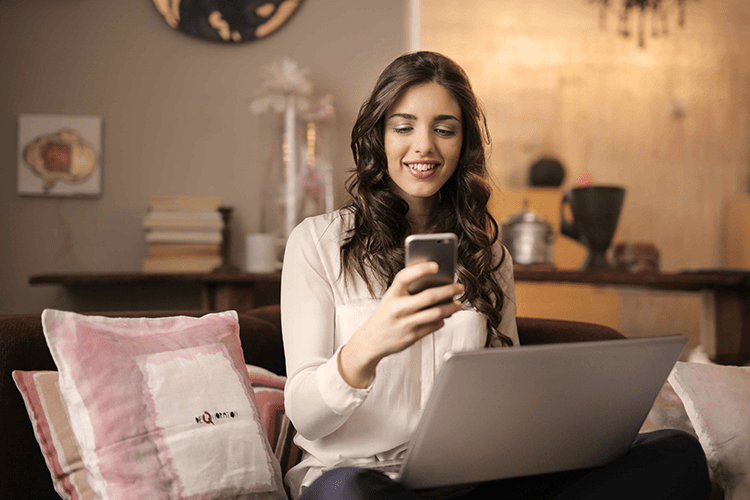 Conclusion
You can register your business at Builderfly and take control of your online business now! Automate your business operations and streamline your business processes. Take your first step to ecommerce automation with Builderfly. You can move to advanced automation software solutions as you scale.
Register to Automate your Business
FAQs
Why is automation important in ecommerce?
Automation in ecommerce reduces manual work, improves your business's productivity and lets you manage business operations more efficiently.
What is workflow automation in ecommerce?
Workflow automation supports numerous operations of your online business and streamlines your business operations with much ease.
How do I use Builderfly automation?
Builderfly automates order management, invoice & billing management, inventory management across channels with our seamless one management. You can keep your orders information & customers information managed centrally with your ecommerce platform.
What kind of ecommerce automation tools are there?
With the tech innovations, now, there are plenty of automation tools to help you with different challenges of ecommerce business handling operations. Depending on your business requirements and size, you can check for automation tools that can help you with your business.