Where Is E-Commerce Heading From The Past Few Years?
Ecommerce has seen a meteoric rise in popularity in the past decade. In fact, with an estimated population of 7.87 billion, almost 2.14 billion are shopping online. The numbers are rising over the years, and they will continue to grow in the coming future.
In India, general citizens who were afraid to buy online finally started buying online after the pandemic.
According to NASSCOM, the growth of ecommerce in India is expected to cross a whopping $200 billion by 2030 due to increased analytics, transaction, and internet penetration.
Here Are Top Factors That Will Help Ecommerce Continue To Grow In The Coming Future.
Ease of Access: Rise in the usage of smartphones and affordable internet access makes it easy to shop online. And, between now and 2024, 5 billion 5G mobile subscriptions and a staggering four billion IoT connections are expected to thrive.
Improved financial system: Top fintech startups like BharatPe, Paytm, PhonePe have been game-changers in the history of Indian finance. Moreover, with the invention of UPI, more and more Indians are moving away from cash to digital transactions. This has made Indian Fintech a $50-60 Bn industry (in FY20), and it is expected to become $150 Bn by 2025.
More millennial consumers: In India, 34% of the population (440 million)  are millennials. Millennials are more comfortable with digital technologies and online shopping and hence contribute to the major revenue of e-commerce in India.
Ecommerce Statistics: What Do They Predict For The Future?
According to Statista, 72 percent of online customers find new stores on social media.
As per a study conducted by Marketing Land, conversion rates from mobile apps are 3X higher than a mobile website.
According to eCommerceDB, India has the eighth-largest e-commerce market with a total value of $50 billion, placing it ahead of Canada and France.
According to a study by NASSCOM, India's e-commerce sector is expected to reach $200 billion by 2030.
Key Trends in Retail and E-Commerce that will Dominate the Future?
E-commerce has evolved over the years. Future trends suggest making your customers' lives easier and connecting with them on a personal level. You can maximize your online store's sales by utilizing these trends forecasts as an e-commerce owner. Alright, let's dive in.
AI-Powered Mobile App Builder
With Builderfly, you get AI-powered mobile app builders. With advanced low-code technology, you can create your own mobile app within no time and with no technical knowledge.
Social Selling
We know social selling is exploding, as a report suggests that social sellers are 51 percent more likely to reach sales goals. Builderfly provides online sellers with tools to sell through social media platforms directly.
Dukaan Finder
If sellers want to operate both offline and online stores, Builderfly's Dukaan finder technology helps customers find the nearest store to them. This can improve conversion rates, since some customers want to shop offline.
The India Mall
87% of online shoppers first visit marketplaces to search for products. Keeping this in mind, Builderfly provides free product listing to all the online sellers on The India Mall. The India Mall attracts a variety of online shoppers and resellers, which means more opportunities for you to get noticed and scale your B2B and B2C business.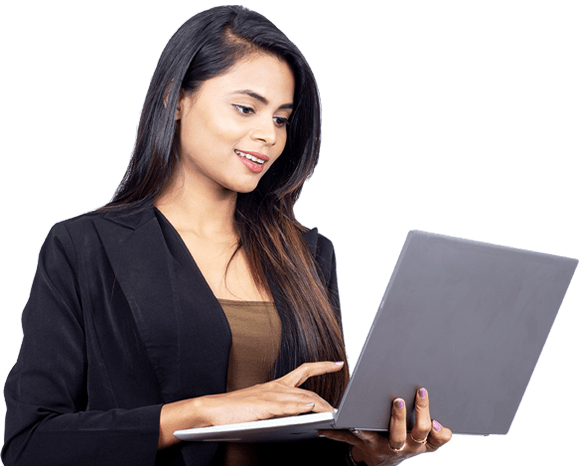 FAQs
How Will AI Change Ecommerce In India?
Artificial Intelligence is helping online sellers make use of data to personalize the customer experience. Moreover, AI technologies like augmented reality are gaining traction due to their effectiveness. AI-based voice search is rapidly growing, with more customers relying on voice assistants to search for products.
What Are The Latest Trends In E-Commerce In India?
The latest trends in ecommerce in India include a rise in social commerce, personalization, growth in subscription-based services, adoption of augmented and virtual reality, etc.
What Is The Future Of Social Commerce In India? How Is It Beneficial?
With more than a billion active users on social media platforms like YouTube, Facebook, and Instagram, social commerce is exploding in India. The most important benefit of social commerce is a frictionless shopping experience and improved access to the target audience.
How Is Augmented Reality Used In E-Commerce?
According to several studies, AR makes customers 65% more likely to complete the purchase. Ecommerce brands like Lenskart use AR to help users try on their glasses virtually. This makes online shopping easy and fun.
Why Is Mobile Commerce Growing So Fast? How Does It Help In Business?
With around 6 billion customers having smartphones, mobile commerce is quickly gaining traction. Having your own mobile app can make it easy to retain customers using personalization and easy access.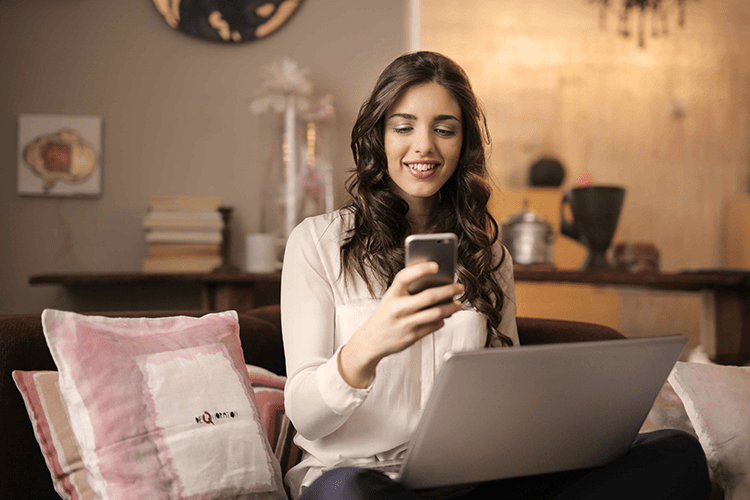 Conclusion
With the explosion in internet users in India, e-commerce is definitely seeing huge traction. That's why now is the best time to enter the e-commerce market and start your online business. We've provided you with the future trends that are expected to arrive shortly.
So, when are you starting your online store? Need help? Builderfly is your friend.
Get started with Builderfly today for FREE!
Register to Start your Own Online Business