What is GenZ?
In the terms of the western world, anyone born between 1997-2012 falls in the bracket of Generation Z or Gen Z for short. Followed by millennials, Gen Z is the first social generation having grown with access to the internet & digital technology. If you are the one belonging to GenZ, you can take a minute to memorize your last visit to the local market.
Genz Marketing Tricks To Bloom Your Business In 2022
Target Mobile Platform
According to the Global Web Index, GenZers spend 8+ hours a day online every day because mobile devices are mainly handy. Now, you can understand the reason behind targeting mobile platforms on priority. Though all the website themes are already designed responsive, just responsiveness is not enough to serve the purpose. Responsive design layouts are healthy enough to let your shoppers explore your online store, save products in the cart or add to their wishlist. However, most of the young shoppers find checkout tedious on the mobile version of the website & either they abandon carts or, if you are lucky, place orders on their laptops or desktops.
By targeting mobile platforms, you can improve your mobile shopper's experience & reduce the cart abandonment rate of your online store. In addition to mobile responsive ecommerce websites, you can plan to get a mobile app for your online store to ease online shopping.
Gain the attention of the mobile shoppers, exclusively GenZers, to engage them with the best deals & offerings. It will automatically boost your business's ROI & improve your store's audience engagement rate.
Promote With Next-Gen Marketplace
Selling on marketplaces like Amazon is fine, but what is it with the next-gen marketplace? Well, we are talking about selling on social media platforms. Social selling is still a buzzword & it claims that anyone can be an online seller & earn income selling within their network. Though the idea of social platforms was to build a larger community & connect with friends, now it has turned to the marketplace. Even they have a dedicated Facebook Marketplace, where you can list free & sell without any commission constraints.
Unlike the giant global marketplaces, the Facebook marketplace doesn't have specific photography & product approvals norms for listing, thus making online selling easier for small enterprises and solopreneur too!
So many GenZers these days explore products on the Facebook marketplace & connect with the sellers directly to get the best deal within range. Moreover, you can count on opening a dedicated Facebook Shop & Instagram Shop to let your social fans shop your products instantly. Though Instagram Shop options are restricted to brands & other rules, you can leverage this social platform for maximizing brand awareness. So, grow your reach on the web & connect with your shoppers in these next-gen marketplaces.
Impart Your Brand's Values
GenZers take the brand's values into account while shopping online. Some GenZers may prefer quantity & pricing over quality at a young age due to budget constraints. However, you will find more inclination of GenZers towards the efforts & values you imbibe in the branding.
So if you are planning to win their love and trust forever – the first rule to take your brand to the next level is – be authentic, transparent & accountable with your audience.
Let's say there are two brands, A and B. If brand A sells custom gift items online & brand B sells custom gift items at a slightly higher rate but follows sustainable packaging guidelines, GenZers prefer to buy from brand B.
GenZ is sensitive & they support the global causes in a much better fashion than GenXers. That's why we recommend you to sell your offerings & market your values.
Capitalize Your Experience
The next trick is to capitalize on your experience in the industry to lure GenZers. The simple idea behind it is, to be honest, to stay natural. Don't go fake; just talk about your real experiences, share views on current topics, & give GenZers liberty to share their ideation. If you don't push your thoughts & stay open to consuming novel ideas, GenZers can be your brand advocates without paying them anything in return. (However, you can secretly reward them with freebies or coupon codes, as they love flaunting it. And you again get free promotion 😉 )
Promote with Social Media
You can captivate GenZers with social media marketing tactics. GenZ shoppers are primarily available on Facebook, Instagram & Youtube. Tiktok took center stage from 2019-to 2021 for Indian users. GenZers adore networking & they are experimental as well. Set your branding guidelines & follow the same in creating engaging graphical posts to promote your products across social channels.
Currently, GenZ & Millennials are more drawn towards short-form video content. Some of the trends may seem senseless to you, whereas some others can really be helpful for your business. The creativity in using these social platforms for business is actually implementing the trend in connection with your offerings.
Remember, your goal is not only to boost the engagement rate but also to find the ways in which your content resonates well with your audience. Don't spend time selling on social media; rather, pay attention to building connections with followers.
Influencer Marketing
GenZers have a robust online influencer base, like social media followers. Influencers are vastly impacting the shopping decisions of businesses. This new approach of promoting products & services on social channels has entirely redesigned the approach of marketing. Unlike the old days, now, influencers are not only celebrities & well-known public figures or politicians.
To market online, you can count on micro-influencers over macro-influencers. The best thing is it increases the reach of your business within their network, improves your business's credibility & gains long-term benefits at affordable pricing. Brands rely on influencers for originality & creativity. The aim is to create engaging content to blend well with the thought process of your target audience.
How Does Builderfly Help You Engage With Your GenZ Shoppers?
Go mobile with Builderfly
GenZ is crazy for mobile devices. Be it a smartphone, tablet, palmtop, or laptop of any screen size or configuration. Builderfly lets you Build your mobile app, add your personal touch & launch like a pro. You can boost the experience of your mobile shoppers & let them place orders at your store instantly as they do on Amazon. Improve user engagement leveraging the mobile device & in-app features to market your offerings. Now, you can design your mobile app on your own & offer personalized experiences to your mobile shoppers.
Social Selling
Social media platforms are like breakfast, lunch, & dinner for GenZ. We help you gain attention & maintain the interest of your GenZ social fans by boosting your social selling efforts. With Builderfly, you can open your Facebook shop with a single click by linking with your free online store. You can make your entire product catalog live for your Facebook fans & let them shop from you instantly. Let's make shopping easier for your regular customers by deploying Whatsapp marketing & SMS marketing. We allow you to share your new launches & latest product additions within a click to your multiple groups & contacts in one go.
Power of influencer's community
Gen Z is a sensitive generation and is prone to get influenced by achievers & over-achievers. Since they follow social media a lot, they are comfortable with the community influencers. While shopping online, the buying decision of more than 44% of GenZ shoppers is based on influencers' recommendations, as per researcher Kantar.
Builderfly lets you deploy our network of community influencers in different ecommerce industries to lure your GenZ shoppers. Leverage the power of influencer marketing to engage a youth audience & connect better on the web.
Live Streaming
Live streaming sessions engage the audience more naturally than the sale events. Now, the live streaming option is available on all social media platforms. Social influencers have been leveraging these live sessions at their best to educate & better connect with their audience. Boost the credibility of your business & connect with your GenZ shoppers instantly by going live directly from your website via the Builderfly dashboard.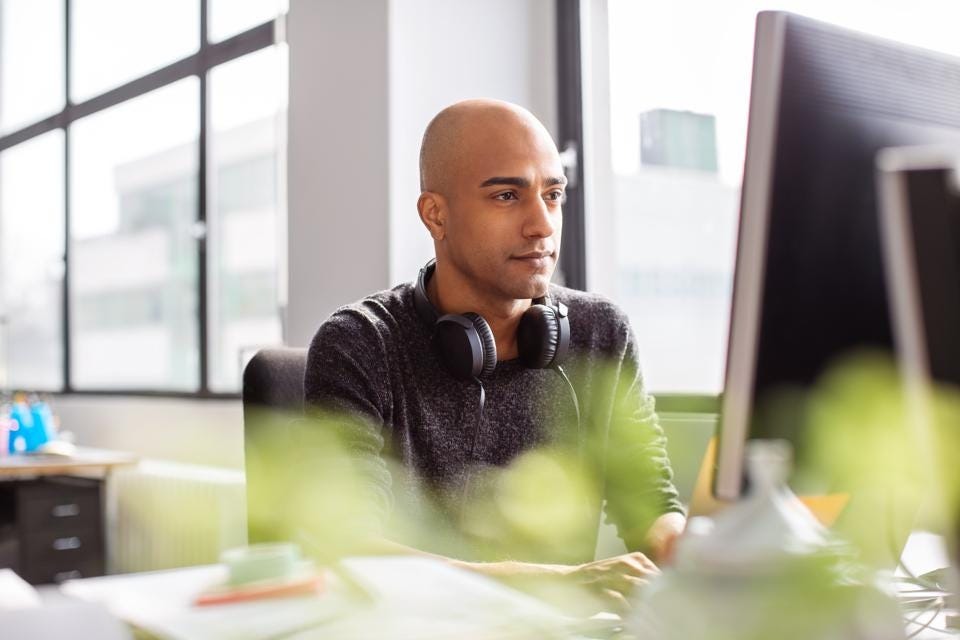 Wrapping Up
GenZ is the online market driver in the commerce world. Online sellers need to think differently to connect well with this value-rooted & cause-oriented audience. Though your ultimate goal is to get more orders, make sales & get better ROI, you need to take a creative approach to the market.
Take it for the fact that luring GenZ is tricky, but you can go about gaining more conversions from them only. You've learned the marketing tricks that you can implement well for your online store.
Pave your way to mobile platforms
Promote with next-gen marketplace
Impart your brand's value
Capitalize your experience
Promote with social media
Influencer marketing
These are the marketing tricks working well for GenZers latest by 2021. The approach keeps evolving with technological evolutions & there can be other creative ideas to reach GenZers in a better manner. One thing that's constant with GenZ marketing is to be real & stand with values. If you follow the lane, you need not find customers, but your customers will find you on their own. Login to your Builderfly dashboard & start with the implementation of your marketing plan.
Register & Start with GenZ Marketing
FAQs
What is GenZ marketing?
GenZ marketing talks about marketing tactics that aim at selling values over products. Since GenZers are value-oriented while shopping online, it is essential to be real with them to gain more sales.
What is the best way to market to GenZ?
GenZ is a media consumer & loves walking with trends. Currently, the ideal way of approaching them is the short videos & creative graphics. They value the art of storytelling. So, you can incorporate it into your branding & marketing plans.
What social media does GenZ use the most?
By 2020-21, GenZers had greater engagement on Snapchat & Tiktok. Also, you can use Youtube & Instagram to promote your products on social platforms.
Why is GenZ marketing a must for online sellers?
GenZers have a massive contribution in terms of their spending power & they are the first internet-friendly generation. So approaching Genz is the best tactic to amplify the reach of your online store on the web.
What is unique about marketing to GenZ?
GenZers are digital natives. They keep switching between 2-3 screens on average every day. Online marketing tactics are the ideal ways to reach GenZers & millennials. Be real & engaging with your marketing approach, and that's something that makes marketing to GenZ interesting.