Do you know that online retail sales account for 16% of the online expenditure every year? Counting alone for the US market, the ecommerce retail was $461B in 2017, $524 B in 2018, and that of $602 B in 2019. These retail sales figures of the US itself are enough to give an idea about the increasing growth of the ecommerce business.
It's not only the demand that's growing, but the market is also expanding in size. Digitalization further supports businesses to take the hot seat in the online market & be ready for the changes. The adaptation to these changes also creates challenges for businesses to survive in the market. Walking with technology is definitely one of the common challenges, but to stand ahead of other businesses, you need to make a little extra effort.
The mobile devices are known to take the online shopping experience to the next level. More than 50% of traffic on websites these days is coming from mobile phones & tablets. You must check with your site's mobile experience if you are willing to make space in the online retail market. By fetching the attention of mobile audiences, you will grab the opportunity to get orders from the wider set of audience. Missing on them can be a larger loss to your business.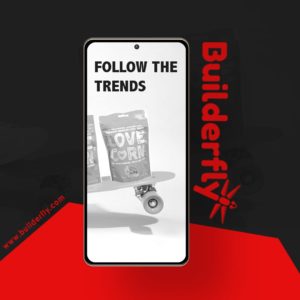 The market trends keep changing with time. But, there is always one thing or the other; that's ruling in the market. These products are the ones that you should never miss out on keeping in your store, as they will sell out. While you are adding products in your inventory, don't forget to analyze if the product trend is short-term or long-term. The stock should never be too low to feel the demand of products in the market, nor should it be too high that you have to keep it for the next festive season. Since it is the moving product, the demand for the same may not remain until the next season. Follow the industry influencers, analyze the data, & explore it on Google Trends & stay updated with the trending ideas that you can deploy for your business.
Not every business is based on manufacturing. You might be a reseller, wholesaler, drop shipper, or so. In all of these cases, the products that you will be selling in the market will be more or less the same. So, your task is to figure out the best ways to make you sell these products even when other businesses offer similar ones at the same prices.
Here comes the role of creativity & storytelling that can make your product sell. It's not the product, but the idea behind it, which is capable of attracting sales. It can be the story, graphics, interactive media, or any other technique that can enhance your business's conversion rate.
The unique approach that you are using for your business may or may not work as you planned. By analyzing the previous business reports, ecommerce companies often launch the products directly in the market. It's not just the product launch; rather, inventory management, marketing strategies are also set accordingly. In case of failure, you will be badly suffering from losses. By performing beta testing for new launches, you can anticipate the user response & then take that very idea to the next level. Most service provider companies perform beta testing for new features to check with the user response & its profitability.
Strategize your marketing campaign:
You surely have an excellent collection of products in your catalog, but it may not attract sales if you have a weak marketing strategy. Your efforts & hard work will be paid off if and only if you are targeting at the right time; else, it will be a waste of money. Either dedicate this task to your partners or hire the professionals to manage the marketing front for your business. If you will be handling everything on your own, you probably miss the timing or get exhausted, as it involves a lot of work. You can hire resources to have an in-house digital marketing team to keep your campaigns & posts ready.
It is crucial to create the buzz in the market before you are launching products, participating in any event, or even sharing certain offers. For ecommerce businesses, social media is definitely crucial for your business. Depending upon your end-goals, you can launch the campaigns targeting different demographics & turn your campaigns into success.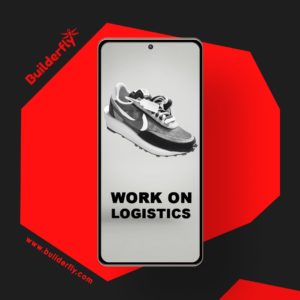 People want the products to be delivered on time, and if you miss that timing, you will miss the order. We know that it's impossible to start your courier services with a limited budget. So, you are left with no other choice than that of partnering with third-party shipment service companies. By integrating the APK of shipment companies, you can maintain the transparency of delivery charges & enable customers to keep track of their consignments. If you plan to design your store on ecommerce platforms like Builderfly, you can create your merchant account & enable live shipment tracking for your customers via UPS, USPS, FedEx, and DHL. Since we are already partnered with them, you will have discounted shipping rates to optimize your profit.
Get benefited with trending technologies:
Online shopping is not a novel concept anymore. So, you need not worry about pleasing customers to shop online; rather, you have to convince them to buy from you. The trending technologies like Artificial Intelligence, Virtual Reality, 360-degree product views can actually help you personalize your customer experience & bridge the gap between online & offline shopping. Such ideas can satisfy your customer about the look & feel of the product & service experiences can be a lot more convincing to make them purchase your products.