The feedback or pros and cons of ecommerce products provided in video format is called video ecommerce product reviews. The growth of video platforms like YouTube reflects the importance of the usefulness of video content. Videos give a long-lasting impression to the viewer. Viewers can memorize the video content presented for a longer time. Like other industries, eCommerce has recognized the importance of video content for growth. The eCommerce giant Amazon has a separate section for video product reviews. These video reviews are categorized as channels and also searchable with keywords. It is useful for both consumers and sellers.
Product review videos are generally created by retailers, consumers, and video platform users for popular products. The popularity of a video depends on many factors. Normally, the review videos should be shorter with concise product features information together with their pros and cons. It must be unbiased to look realistic. 2 to 3 minutes videos with all necessary information for users together with pros and cons are regarded as of ideal length. Some product review videos are found of up to 10 minutes length. The quality of the video also matters in the success of review videos.
Following are the importance of product review videos in eCommerce:
1. Enhance Product Awareness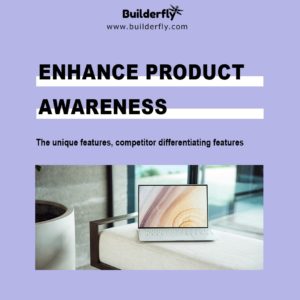 The unique features, competitor differentiating features, user's problem-solving features, and why users should buy the product are explained well in eCommerce product review videos. These videos not only offer the desired product information but also reply to some of the silent questions of users. Other product users can add value to the review video by commenting on more features or critics. This feedback is valuable information for the buyers at the decision making time. Ideally, these eCommerce review videos should be posted on the product page besides on other external video platforms.
2. Increases Conversion Rate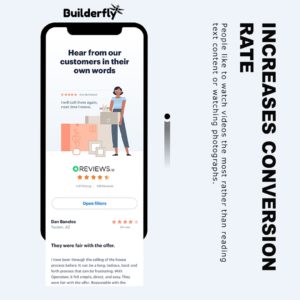 People like to watch videos the most rather than reading text content or watching photographs. Review videos not only provide information about products but online buyers can gather what other product users think of the product. Product reviews are very crucial in buying decision making in ecommerce. As the product review videos are placed on the product page, the web page visitors can make a quicker decision. This leads to a higher number of conversions of users into valuable customers. As per Wyzowl, 84% of visitors got convinced after watching a video. This is sufficient data to opt for video reviews on product pages.
3. Easy Online Marketing
Spreading video content across online video platforms is easier than other forms of content known. It is learned that people like more to share video content with their friends and followings. Online paid marketing for videos is the most cost-effective. The best part of video content is, it tells the retailer how many minutes of the video is getting watched. It provides data of the viewers with the exit point. This helps in further optimizing the video content for a better user experience (UX). Video content receives most of the attractions from viewers on social commerce platforms like Facebook and Twitter.
Conclusion
eCommerce product review videos are a boon for retailers. The online eCommerce platform Builderfly offers product review integration to the product pages of your eCommerce store. Take the leverage of video reviews and grow your business like never before.