What are the tools you need to grow your business?
Builderfly is designed to ensure that every aspiring online entrepreneur can get success in the ultra-competitive eCommerce segment. While Builderfly allows you to create your online store in just five minutes, it also has tools that allow you to promote, market, and grow your online business. This is why it offers a set of tools that can be easily used by you. Let's have a look at them.
Promote your store like a pro
Market on social channels
Builderfly is housed with all the required tools that can help you promote your business on social channels like Facebook and Instagram. You can track and monitor the performance of your marketing campaigns on different platforms. The tool gives you an insight into the performance of your marketing campaigns by sharing the footfall and sales through each of them. This can help you learn the platform that's working best for you and the kind of campaigns your target audience in liking.
Promote with Blogs on Your Estore
Blogging isn't just about keyword integration. There are various purposes it can serve to promote your online store. You can create marketing blogs, educate your buyers, improve search engine ranking, etc. You can also promote your blogs to redirect your buyers and convince them to make a purchase. Numerous brands use blogging as an impeccable way of increasing sales. With Builderfly, you can leverage the benefits with utmost ease.
SEO Tools
Search Engine Optimization is a vital necessity to grow in the online market. Often an expert is hired to execute this, however, with Builderfly, you can do it yourself. You can leverage precise product descriptions and use the right keywords throughout your website, mobile apps and every content you create to promote your products. The tools allow you to add meta descriptions, title tags, and product details. By doing this, you can ensure ranking your store on the first page in search engine results. Having said this, you'll have better chances of making a sale.
WhatsApp, Email, and SMS Marketing
Promoting your products on just one channel isn't sufficient. You need to expand your reach by marketing on different channels. This is why Builderfly allows you to make a more personalized reach by letting you promote on WhatsApp, email, and SMS. With these strategies, you can reach your audience right on the smartphone. While these strategies have proved to be of help for numerous brands, to get the best results, you need to plan them wisely.
Promote with a Free Website
By having a free personalized online store for your products, you can promote your products in a much better and resourceful manner. That's because your marketing campaigns will be more actionable. With your marketing campaigns, you can give them a virtual address where they can visit and make a purchase. This will help you earn your buyers' trust and keep them engaged exceptionally.
Your mobile app
With a mobile app, you can take your store to every pocket. It can help you connect with your customers fast and easily. You can also attain a higher customer engagement level with numerous in-app elements. By including certain basic features, you can boost the customer experience of your store. Besides, you can excel in your marketing and promotional activities with the help of mobile. This is because you don't just extend your reach; you'll enhance it through mobility.
Grow your business unconfined
Sell on Social Media
With your Builderfly dashboard, you can manage your Facebook and Google store from a single dashboard. You can also manage your inventory and track sales through your Builderfly account. Sellers listed on Builderfly commendably sell on social media.
Sell on Marketplaces
By selling on marketplaces, you can take benefit of the crowd they have. This will give you better exposure and eventually sales and identity. While managing various stores could be difficult, to help you, Builderfly allows you to sell and manage your store on marketplaces like Amazon, Google, Flipkart, eBay, etc.
Get access to the reseller channel
With Builderfly you get access to our more than 10000 networks of resellers. By accessing this channel, you can widen your sales network. By doing this, you can let them sell your products to customers beyond your immediate reach and help you grow your business.
Get access to Influencers Channel
Influencer marketing is playing a pivotal role in growing business for various startups and brands. With Builderfly you get to connect with our closely knitted list of influencers from across the country. You can select from our listed micro and macro-influencers based on your need and budget. With influencer marketing, you can promote your business more smartly.
Live streaming
Builderfly provides you with a live streaming platform that allows you to interact, engage, and sell with easy checkout options. While going live through Builderfly, you parallelly go live on linked social accounts as well. This can help you commendably showcase your products, answer your audience's queries, and make conversions. Not just for selling, this can also be an impeccable way to earn the trust of your target audience and create long-term goodwill.
The India Mall (The Sellers Marketplace)
An exclusive seller's marketplace that lets you go live streaming to interact and engage your prospective buyers. The platform also lets you invite resellers or become one, which eventually opens new growth opportunities. With the platform, you can leverage additional traffics and links. This will give you enhanced exposure to a larger audience and increase your chances of making a sale.
Builderfly Dukaan Finder
With Builderfly's in-built tool, you can search for physical stores in and around your location. While the system detects your location by itself, you can change it if needed. Moving further, you can either type the category or select from the popularly searched shop categories. This can help you learn about the local market and the physical stores that can be your competition.
Builderfly Social
With this, you can expand your reach, create your brand identity, and increase your sales. Builderfly helps you do all of it through its exceptional social presence. Join Builderfly Social: boost your outreach, visibility to a global audience & leverage influencers to skyrocketing engagement on your online store too. You can access all of it by joining Builderfly.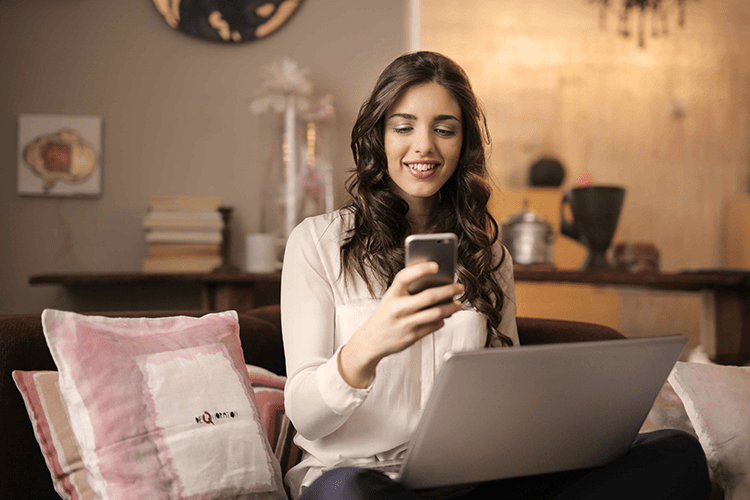 Don't stop your growth with guesswork. Leverage from Builderfly Growth Tools.
Running an online store is no rocket science until you have the right tools. Builderfly is a smartly knitted platform with a wide range of tools to help you build, market, and grow your business. Usually, to leverage these features, you have to rely on various tools and platforms. However, with Builderfly, you can do it all from a single dashboard. You may call it a pitstop to all your eCommerce needs. We hope the blog helped you learn. Just in case you have any questions, please feel free to connect with us. Our experts will be happy to guide you.
Register to Grow your Business
FAQs
What is the best way to grow an online business?
The best way to grow an online business is by specifying your niche, developing a unique brand, knowing your audience, using paid media to increase reach, etc. It is recommended that you use a tool that can help you execute and manage all of this without any hassle.
What are the tools to promote online business?
There is a wide range of tools that can be used to promote your business. The list includes email marketing, social media marketing, SEO, SEM, online webinars and events, etc. You may choose to have these tools separately or have a unique platform like Builderfly that lets you do it all.
How can I promote online?
There are numerous ways to promote your business online. Some of the ket ways include blogging, SEO, blogging, social media, email marketing, etc. Each of these ways is unique in its own way and allows you to reach a wider audience with ease.
What is the best marketing strategy?
Since every business and its approach is unique, there's no left-hand thumb rule. However, there are few strategies like content marketing, data-centric approach, social media, etc have proven their expertise every time.