What is Multichannel Selling?
Multichannel selling is the practice of selling similar products of your product catalog across multiple sales channels. The key idea behind multichannel selling is opening more sales opportunities to boost your business's ROI. There can be numerous sales channels that you can count on to diversify your reach in the digital market. Like social media, B2B & B2C & D2C marketplaces, etc.
To excel in the art of multichannel selling, you first have to choose the sales channels to sell your products. While selecting these sales channels, your goal is to find a sales channel where you find ready shoppers for your products. This will minimize the transaction cycle and ensure early conversion with promising cash flow to keep your business growing.
Channels to Start Multichannel Selling
Social Selling Channels
In the current scenario, social media sites are not only helping people connect and grow their network but also helping businesses find diverse buyers. The best thing about these channels is the human connections you can establish between your brand and your shoppers.
When the people out there on social media sites like Pinterest are talking about their preferences and making pins of their interests, you can better understand your target audience. You can offer your products as a solution to their problem or suggest the ones they like to buy based on their search pattern. Such an audience is much easier to convert to your shoppers.
Your selling approach towards your consumers with social selling platforms can likely create a better digital experience. In addition to the social media platforms like Facebook shop, Instagram shopping, Pinterest, LinkedIn, you can also count on digital selling platforms like Fancy, Wanelo, ShopStyle, Fab, etc., to favor your business's growth.
Marketplaces
Marketplaces are the ecommerce websites that let registered businesses sell their products on their platform in lieu of fixed/variable commission. You can create your seller platform on these sales channels & start selling your products instantly as your product listings go live. An ecommerce giant Amazon, international ecommerce eBay, artisan's favorite Etsy; are the most renowned ecommerce marketplaces to count a few. Some of the marketplaces charge product listing fees, while others let you list your product catalog for free & earn commission on your sales.
The commission fees vary on different marketplaces for different products. Depending on your product categories & product type, you have to decide the platform that will likely be a good fit for your business. Some of these platforms let you sell directly to customers following a B2C or D2C model, while others let you sell in bulk to businesses with a B2B selling model.
Mobile Application
Though mobile apps are not the platforms on which you can start selling your products online, they are one of the mediums to attract shoppers. The increasing popularity of mobile devices, smartphones, and mobile shoppers' growing inclination make mobile applications one of the hot ways to bring quality traction to online shoppers. With more than 50% of the traffic on the websites coming from mobile devices, the term online shoppers are moving forward to mobile shoppers.
To gain the attention of those mobile shoppers, now ecommerce sellers are opting for mobile apps as a part of changing shopping trends. If you don't have your mobile app yet, you must count on this option while moving forward to experience multichannel selling.
Challenges of Multichannel Selling
Product Cataloging
The first & foremost task that adds to your to-do list with multichannel selling is product cataloging across all the channels you plan to sell. Though the basic product information is the same for all the product listings, each platform has its unique rules for product listings that you need to abide by. Also, when you sell on marketplaces, each of them has commission fees for the products you are selling. When you create a product catalog across multiple channels, you have to optimize the product pricing for all the products you list.
As you take the route of building the omnichannel presence of your brand, it gets complex for you to manage everything on your own. The more SKUs you sell, the more critical the task of product cataloging will become for you. You can count on product information management (PIM) systems to optimize your product listings or check for other alternatives to ease your omnichannel branding journey. However, scaling your business will definitely create the requirement of adding more workforce to streamline your business operations.
Inventory Management
When selling across multiple platforms, you may get a whole lot of orders for the same product on all the channels. Meeting the supply-demand chain, in that case, is really tricky, as you may end up overstocking or overselling. Overstocking can still suffice, as you will have the products in stock that you can clear anytime as per changing needs of the market. This will get you the cash flow as needed to run your business efficiently. However, overselling products bring in unhappy customers' negative reviews and impact your brand image in the long run.
Overselling can lead to the marketplace delisting or deactivation of your merchant account. Most of the marketplaces use performance metrics of registered merchants to maintain the count of reliable businesses & offer flawless customer experience. That's why real-time inventory management is very much required to avoid such situations.
Shipping & Returns
To manage your orders from all the sales channels, you regularly need to check all of your marketplaces. Take it as a daily ritual to shuffle the tabs of all the sales channels to ensure you do not miss any of the orders. The time frame of shipment creation & SLA breach varies from channel to channel. You need to be extra cautious to meet these time frames to avoid any delay & impact on your seller performance metrics.
When selling products on the marketplaces, you have to check their return policies. The product returns are inevitable, and the return window varies from product category to category and channel to channel. The responsibility of order fulfillment is followed by return management and refund processing across all the sales channels. You can try different tactics for different sales channels to minimize the product returns but can not ignore it in any way.
Cross Channel Management
Managing multiple sales channels adds a headache & no doubt we second you on that. You may find yourself hiring a dedicated team of resources to take care of your multiple sales channels of yours, but that again adds to the investment. However, that's tricky and something you definitely need assistance with. In such a case, either hiring professionals or counting on automation software can be helpful. In both ways, you have to make certain investments.
Customer Service & Customer Management
The more will be the count of orders; the more will be the headcount of customers. You need to make sure that all of your customers are satisfied with your products and services, and for that, you need to resolve their issues from time to time. This again needs you to keep an eye on your customer disputes & manage communication with them.
If you want to transform your first-time shoppers into loyal customers, you need a resource to manage your customer database. A customer database management platform can help you align all of your shopper's databases with whatever you receive from your monthly sales reports from different platforms. However, this will need manual efforts from your end and will add one more task to your bucket. Also, you won't get access to a lot of information about your sellers from the marketplaces.
Data analytics
The primary reason behind selling across multiple marketplaces is to add more gates to let your customers shop from you. When you are putting that much effort into selling & managing on multiple channels, it is very important to know how much conversion that actually brings. Since every platform has its own pattern of providing business reports, it's not easy to evaluate them. To make the most out of them, you need to download reports from different platforms, compare, and study to minimize hassles. The third-party data management & analytical software can help you analyze these reports in a better way. However, that's a lot more time-consuming and needs the assistance of skillful resources.
Benefits Of Multi-Channel Selling
Diversifies your Digital Presence
The more channels you add, the more people will know about your offerings. When more people discover you, they will learn more about your business, and interested ones will likely shop from your store. Multichannel branding & selling strengthen your presence in the market and build the audience's trust available online.
By benefiting from the reach of the platforms you choose, you can likely expand your presence on the web at a much faster pace. This additional exposure on the web will automatically add to your revenue with many conveniences.
Access to the Targeted Market
You can select the sales channels to sell your products online based on your user demographics. Let's say you start with social selling; then, you can plan targeted ad campaigns to reach more shoppers interested in your products. With a strategic marketing plan specially drafted for your target audience, you can reach your targeted market in a very wise manner.
Further, you can count on marketplaces befitting your product types to sell directly to the pool of ready-to-shop customers on these platforms. Such a practice gets you instant orders and avoids delays that may come when you rely only on selling online with your online store.
Boost your Brand's Credibility
Let's say you are launching a new brand or have a medium-scale business that falls under MSME; how likely is it that customers shop from your website? Even if the products of the product categories you are planning to sell are ranking high, the chances are really low! When you sell quality products through your store, you have to struggle in the digital market for orders.
If you list similar products on marketplaces like Amazon, Flipkart, eBay, etc., you likely get your first order in a month. It's the brand credibility of Amazon that helped you in acquiring that first order, and they have a high traffic of people searching for similar products like yours. Selling with brands adds to your business's credibility and lets your shoppers know more about you with a brand registry on such platforms.
Launch your Mobile App
In addition to your online store, Builderfly can make your business stand out with a mobile app for your mobile shoppers. You can save on the additional investment and get a native mobile app ready for your shoppers with Builderfly. Using our powerful design editor, you can design your mobile App on your own and launch it for your Android and iOS users.
The best thing is that you don't need any technical expertise. You can personalize your App, download the APK, try testing your App across multiple devices, make changes as and when you want, and make it live once done. Don't worry about starting everything again; our content management system keeps your website's apps content in sync to minimize your hassles of managing two of your digital assets.
Global Presence
"I will sell my products across the globe one day." that's the dream of every business owner, be it they are selling offline or online. Getting your business online in this digital era made it very much possible now. You can sell your products in different cities, states, and even different countries without actually traveling to the places. However, becoming an international seller adds to your responsibility for certifications and the required paperwork on the tax front.
Adding marketplaces to your additional sales channels gives you global exposure with minimal to no paperwork at all. In addition, some ecommerce marketplaces like Amazon can help you extend your business to other countries even without falling into the documentation. Selling on marketplaces & social channels also helps you discover businesses you can partner with to expand your business.
Increases convenience
Selling the products across multiple channels lets your fans, followers, & audience place orders more conveniently. For example, let's say you are promoting your products on Facebook & one of your followers likes to purchase the same. However, if you didn't add the link to the product, they have to search for it manually. After a few link redirects, they may lose interest and purchase it later. Contrary to this situation, let's say you add the same products in your Facebook shop or tag the product one-tap checkout link. It's highly likely here that your potential customer places an order on your store in the first go without any delay at all.
Amplifies your Conversion Rate
The more the count of channels, the higher your reach will be, and more will be the count of your product orders. You can drive more cash flow to keep your business growing. With the increasing business credibility, you can see the amplification in your online store's conversion rate as well. Leveraging the sciences of multichannel marketing, you can boost your sales more strategically.
Add more Loyal Customers
People often find it hard to trust any business when they promote in one place. That's why they often search for the presence of that business on numerous other platforms. With multichannel selling, you can sell your products across numerous sales channels, and with multichannel marketing, you can make more of your audience rely on you. This will definitely help you get more than the first shoppers, and that's the loyal customers.
Adding happy and loyal customers is the most expensive act, and it's like getting brand advocates for your business. But, it will boost your business's overall credibility and benefit your business in the long run. Initially, it may all sound like a stream of investments with no instant return, but it will favor you with time.
Excel the Art of Multichannel Selling with Builderfly
Multichannel Management
Knowing the importance of multichannel selling, Builderfly empowers merchants to sell on multiple channels with Builderfly. Registering your business on Builderfly, you can start with social selling and sell globally with Google Shopping and marketplaces. Using our marketing toolkit, you can market your store at its best and manage everything on your own with our one-management dashboard. Our user-friendly platform makes this digital selling experience a cakewalk for you with simplified management.
Product Catalog Management
You can list once and sell everywhere with Builderfly on your own. You are free to link your sales channels to your Builderfly account and get your product catalog live for your shoppers across multiple sales channels in a single click. So, you can keep your worries of product cataloging and sales channel management at bay. List unlimited products on your online store, provide more options to your shoppers and manage your product listings centrally with your very own Builderfly ecommerce. You are free to create unlimited product listings to offer as many variants as you want. You can sell products in unlimited product categories and without any restrictions with your online store and across numerous other sales channels.
Inventory Management
When you are busy handling your business operations, we are here to take care of your inventory management hassles. Along with your product catalog, we keep your product inventory in sync across all the sales channels. We ensure that you will need to come across the situations of overselling, given you mention the right count of products in stock. To plan your inventory wisely, you can refer to Builderfly analytics reports of the most viewed, bestseller, and less liked products. Keep the threshold limit for your in-stock products, and we will remind you about the products about to reach out of stock to let you order inventory at the right time.
Customer Management
The customer database is crucial for every business, and Builderfly's in-built CRM makes it easier for you to manage your shopper's database. Regardless of the channel from which they shop, you will get their customer information arranged centrally. You can group your customers based on different factors and improve their shopping experience at your online store. Moreover, you can learn more about your customer demographics and leverage this contact information to draft email marketing campaigns to approach your first-time buyers with better deals. Such tactics help you strengthen your connection with your shoppers, which benefits your business in the long run.
Secure your Delivery & Payments
Tighten the security of your store with Builderfly and receive payments for your orders securely with Builderfly payments. When you are busy handling your business operations we make sure to make online selling smooth for you with Builderfly fulfillment. You can rely on us to deliver your orders to your shoppers within the promised timeline. You simply need to keep your orders ready, we will pick them up from your warehouse or store and deliver them to the doorstep of your shoppers.
Promote with Marketing Tools
Leveraging Builderfly's marketing tools like WhatsApp marketing, SMS marketing, content marketing, and discount coupons, you can strategically market your business. In addition to building brand awareness, these marketing tactics can aid you in multichannel marketing of your multiple sales channels. When you find everything handy in one place, you won't find many hassles selling your products on the web.
Grow and Drive more Sales
We guarantee you the growth of your business and increment in your sales with our growth-specific tools. Builderfly arms every business registered on our platform with a dedicated social selling platform, namely Builderfly social, to improve your brand awareness. It lets you share your promotional posts with our social network to amplify your reach. In addition, our Dukan finder options let the shoppers discover sellers directly via brand names in diverse cities to offer you the full benefit of local SEO efforts.
While creating an omnichannel presence of your brand, you can sell your products on The India Mall- Builderfly's very own marketplace exclusively designed for our registered merchants. Also, you can make your listings live for our network of resellers and let them sell for you making your listings live for reseller channels. With Builderfly, you can go live selling on the India Mall and get live orders from your shoppers. If influencer marketing has been somewhere in your mind, you can make it work for your business with our network of niche-based influencers. Some of these growth features will be accessible to you with your starter and popular plan. You can upgrade your account with the befitting plan for the premium features.
Track your Success
You can analyze your performance, keep track of your sales across multiple sales channels and get these reports centrally on the Builderfly dashboard. You can dive into details with Builderfly analytics, optimize your store, sell & manage your sales channels, track conversion, and see how far you've reached in your digital journey with Builderfly. We know that sales figures & order reports are such a motivation for you to keep growing your business and scale accordingly. So, you can track your success & plan your campaigns in a much better way.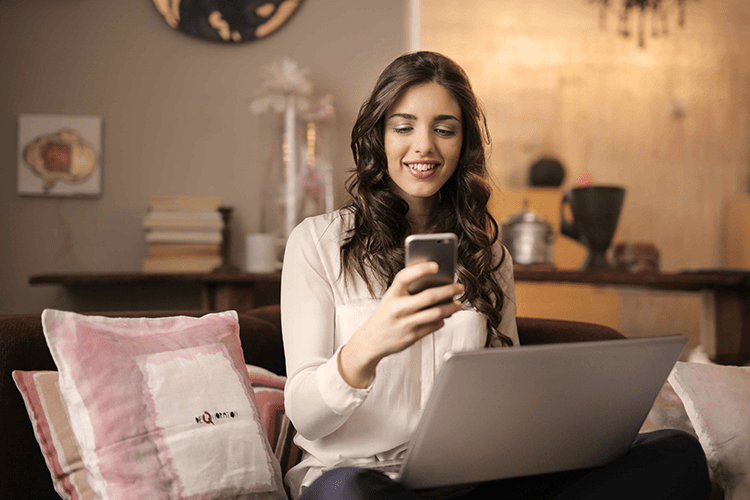 Conclusion: Keep Selling & keep Growing Your Online Sales!
We are powering your business to the lane of growth & success. Finding the best platform to sell your products is entirely a part of experimentation and learning while selling online. You will figure that out with the time once you take your first step towards multichannel selling with Builderfly.
You may likely experience a blow to ROI with social selling or starting with marketplaces or other channels. Depending on your product categories, target audience, and business industry, it will vary. But, one thing is for sure multichannel selling will benefit you in the long run. Don't spend more of your time thinking and analyzing the pros and cons. Instead, tighten your seat belt now and start your digital seller journey with Builderfly now!
Register to Grow with Builderfly!
FAQs
What is multichannel selling?
Multichannel selling is the practice of selling similar products of your product catalog across multiple sales channels. There can be numerous sales channels that you can count on to diversify your reach in the digital market. Like social media, B2B & B2C & D2C marketplaces, etc.
Is multichannel selling & multichannel marketing the same?
No, multichannel selling & multichannel marketing are distinct. Multichannel selling is associated with multichannel marketing, as when you are across multiple channels, you have to market your products on all those channels as well. The primary goal of both multichannel marketing & selling is the same viz. Building trust, increasing awareness & exposure, and bringing shoppers to your conversion funnel.
How multi-channel is different from omni-channel?
The multi-channel selling focuses on increasing your user base and increasing customer base, while omnichannel aims at improving customer experience by arranging them across platforms.