Every business starts small. So, be it today or somewhere in the past, every business went through the tough phases. We know that these challenges can be hard & there can be situations to make it or break it. The survivors sustain with these times & create a history.
It's the challenging situations that give you the strength to stand strong & take your business to the next level. Here, we will be talking about some of the crucial pain points that SMBs often face:
Most, if not all, SMBs, don't have any business plan. Either it has been an offline retail store, or a thought to start an online venture, which constitutes the base plan of launching an ecommerce business. When you learn from your experiences, you try learning by taking an approach, and that's time taking. Either it's the lack of resources or absence of a business plan that creates an imbalance in the budget at different stages.
It's not that you will be devoid of certain benefits or trying alternatives all the time. Rather, your budget is attached to many factors & with the due constraints, you will always be on a tight budget. Consequently, you will not be able to spend a lot on marketing, just like the well-established businesses do.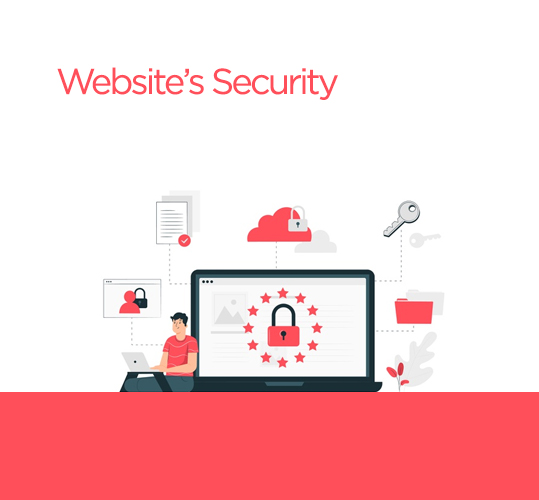 Security is one of the top concerns for all sizes of businesses, but SMBs have to be extra attentive. The threat is not only from hackers but also from the competitor businesses. The enterprises have a fair budget to invest in security badges & third-party security software solutions. The small size businesses usually don't have a dedicated team to keep an eye on security & distinct behavior of customers on the website. Thus, they are more prone to hackers attacks, especially when left untouched for a longer tenure.
If you are planning to lead this entrepreneurial journey as an individual, it is always better to rely on ecommerce platforms to have your tasks managed. While working on a secured platform, you will be able to concentrate on other frontiers of an ecommerce business.
The higher cost of customer acquisition
When you are using paid promotional strategies on your social media or Google Adwords, the target audience will initially be generic. Also, there will be the audience checking your products & services, but may not convert because of little unfavorable things like unavailability of preferred payment method, color or size of the product is not as desired, or anything else.
For Pay-per-click campaigns, you will be paying for each of the clicks at your store. The number of clicks will increase the count of acquired users, but all of them will not convert. This gap in the conversion rate in comparison to that of acquisition rate increases the net cost of customer acquisition.
If you are selling products on marketplaces, you literally don't have to worry about processing returns individually. As soon as you start selling through your ecommerce store, you will be responsible for processing each customer's concerns, processing product returns, and even exchanges if requested. In addition to all these requests, one of the greatest trouble is to manage the product refund as per the policies that you have created.
When you are handling everything on your own, this can be a really tricky business. That's why it is better to hire a dedicated & trustworthy resource to manage the return processing. If you have created different categories for product returns, it will be your additional responsibility to check with the categories before processing return requests. The automation can be a lot helpful at this stage, but it will add a fancy amount to your budget.
One of the crucial tasks of an ecommerce business is order fulfillment. Starting a dedicated order fulfillment is surely not possible for SMBs, and ultimately they have to rely on third-party courier services. Unlike the old days, it is possible to track orders with an online tracking system, but the live updates may or may not be so functional for different business sizes.
When a customer is shopping from your store, it is your responsibility to deliver the orders within the promised timeline. If there are chances of delays, customers often do not inquire with the shipping company; rather they will inquire from you. In the festive season, these customer concerns often create a lot of mishap & stress, especially when your orders are from a far land.
The novel trend of online shopping is gaining popularity because of the freedom it gets to the customer. The user can check & compare products in terms of price, features, and quality hundreds of times before actually placing an order. This creates a requirement to stay competitive in the market.
While running an ecommerce store, you have to keep an eye on your business and your competitors. The difference in the rates through your store can make your potential customers leave your site. Maintaining competitive rates for the products in your inventory gets tough in the festive season.
The competition is gradually increasing in the market & people are always attracted to anything that's new & trendy. Though it is hard to trust anything that's new in terms of quality, lower prices are always an attraction point. The small businesses normally don't work on customer loyalty programs & that's where they miss the existing user base.
If you are running a small ecommerce business, we recommend investing more on remarketing, rather than finding new customers. Since repeat customers have greater chances of conversion than the new customers, you will be able to improve on the customer acquisition rate & add more fans to your services.
People call it customer service, we call it the magical spell that can turn your potential customers to customers, first-time customers to second-timers, and so on. The way in which you will be handling the visitors at your site & even when they become your customers reveals your approach towards your business. Remember that a happy customer is a lot more favorable for your company than tens of new customers.
We know it sounds pleasing & easy, but it's tricky for every business. SMBs need to be peculiar about the response timing, especially if there is no dedicated team to handle customer service.