The ecommerce trends are renewing at an overwhelming pace. The ecommerce market is witnessing steady growth every passing year. In the highly competitive ecommerce market, being relevant is of prime importance. Any business that is not relevant to the current trend can be thrown out instantly. Therefore, all online businesses, including the ecommerce giants make sure to constantly be aware of the emerging trends in order to keep their products and their brand in their customers' sight.
According to Statista, about 40% of the global internet users, which equals to more than 1 billion online shoppers, purchase products online. Quite evidently, ecommerce businesses are booming, and it does not seem to slow down in the near future. However, since the ecommerce market is rapidly evolving, it becomes totally exhausting for the online sellers. We are today attempting to lower your stress. In this blog, we have jotted down the emerging trends of ecommerce in 2020. These trends are researched and suggested by our expert team; read until the end to get thorough with mastering the art of selling online in 2020.
Trends of Ecommerce in 2020
AR Boosts the Online Shopping Aspect
AR or Augmented Reality has truly become the face of online shopping, bridging the gap of uncertainty. It aids online shoppers in visualizing the products they are intending to purchase. Be it clothing, be it home décor, the online shoppers can see how that product will look on them or their preferred location – all before they hit the 'Add to Cart' or the 'Buy Now' button. This extensive feature brings comparison shopping to a whole new level by helping solve the customers' dilemma of not being able to see the product. Although the fast delivery and return policy features eased the online shopping dilemmas, the downside of not being able to personally check out the product always remained; and AR is a way to cut down that dilemma.
Mobile Commerce is on Rising
Shopping online and making online payments through mobile phones has been developing rapidly since the inception of smartphones. The online sales through smartphones since 2016 have been increased by over 15%. According to estimates by Statista, about 73% of ecommerce sales shall be facilitated through the internet using smartphones. Mobile commerce is a huge gateway for businesses to improve their customers' user experience. The growth in the ecommerce sector has doubled or even tripled with the consumers preferring to shop from their smartphones instead of desktops or other traditional shopping devices. Mobile commerce has boosted the convenience of customers shopping online, especially the Millenials and Gen Z. Additionally when mobile shopping combined with mobile payments; it has created a whole new level of convenience for customers to shop online using smartphones.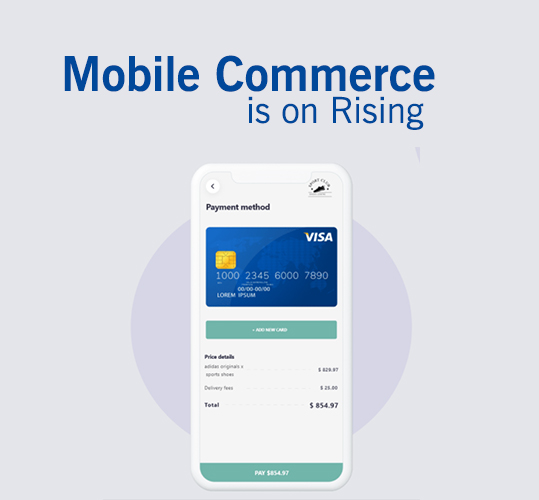 Google is the Next Online Marketplace
Unless your ecommerce brand is popular, most of your customers are landing on your website through organic and paid searches for the products you offer. Therefore, in order to get your products into your customers' sight, you need to optimize Google Shopping. It has become a powerful sales channel that can also help you incredibly rank higher in terms of SEO or Search Engine Optimization. If you integrate your ecommerce platform with Google shopping, a PLA or Product Listing Ad shall be created by the latter that will eventually help your website rank higher in Google's Search Engine Results Pages or SERPs. When a customer searches for the products you have in store, your ecommerce website will be ranked higher.
Brands are Embracing Minimalism
Many popular ecommerce brands are emphasizing simplicity that helps them in focusing on their core offerings as well as helps in reducing the choice overload that ideally made the decision making less satisfying and more difficult. Usually, the businesses that focus on minimalism start off by selling only a few products. However, the success rate also depends on the way of designing the website and the level of marketing employed. Experts have suggested that minimalistic website designs are known to boost ecommerce sales. However, starting off with few products does not mean that the brands need to maintain the same number throughout.
Interactive Product Visuals is the New Demand
Before being an online seller, at some point in time, you might have been an online shopper. Let's go back to those times when you saw a product online, liked it, turned skeptical, and did not complete the purchase. In 2020, simply adding online reviews to the products are not sufficient to convince the customers to press that 'Buy Now' button. The modern customers demand more visibility into the product details. Therefore, high-resolution product images play an important role in the online selling process. However, static product images are outdated as well. Customers need more than a uni-direction product image. They look for something like a product image with a 360-degree rotating feature that allows them to view every angle as well as the minute details of the product they intend to purchase.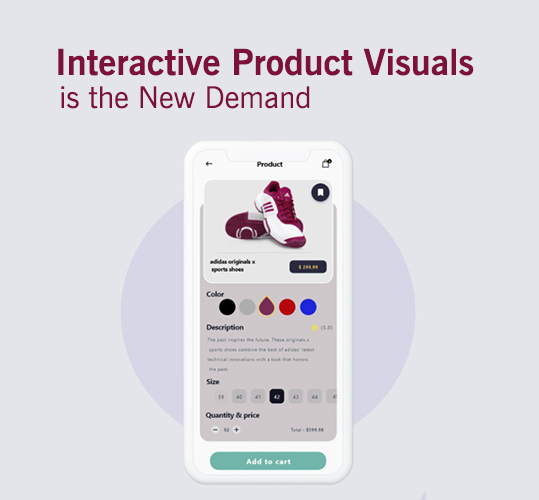 Conclusion
Being ahead of trends and embracing the latest technologies can help ecommerce businesses drive sales, grab customer attention, and establish a brand image. 2020 has been a year that cannot be predicted even by the experts. However, it is quite evident that businesses need to be agile, flexible, and always willing to adapt to changing consumer requirements. And for that, you need an ecommerce platform with a multi-channel integration strategy that will help you change according to the needs. Check out the world's most powerful ecommerce platform, Builderfly that is a complete ecommerce solution with everything you need to stay ahead of the competition, trends, and consumer demands. The platform offers multiple subscription plans, payment, and shipment options, that let you deliver the utmost customer satisfaction with precision and efficiency. Moreover, you do not have to be a tech-junkie to operate this extensive platform, all you do is a few clicks and your ecommerce website is ready to rock!