Indian eCommerce startups that made big recently?
The growing Ecommerce market has strengthened the scope for startups. More startups are becoming unicorns, investors are pouring funds and going public. Perhaps this is why more startups have emerged and made an impeccable space in recent years. Let's take the example of food delivery startup Zomato, which IPO'd in July 2021.
Other Ecommerce unicorns like Ola Cabs, Delhivery, and Nyka also raised a significant amount. The list is adding to numbers consistently and becoming an inspiration for numerous aspiring e-retailers. According to an estimate, Indian startups have received $10.14 billion in funding in 2020 alone. The 1200 deals that helped attain this figure were all made during the Covid times.
This clearly reflects that while every other industry was going through a tough phase during the 2020 global lockdown, the ecommerce industry kept flourishing. The increased profits and unmatched acceptance compelled the government and tech enthusiasts to help other willing participants. Now that we are acquainted with the current state, let's start with Government programs and initiatives that help eCommerce startups in India.
What are the current government programs and initiatives for eCommerce startups in India?
The Indian government envisions establishing a $99-billion industry by the end of 2024. The same report states that by 2025, 220 million online buyers will be leveraging digital stores as a medium to purchase. Industry experts and government officials believe ecommerce to be the next big thing to play a pivotal role in boosting the country's economy. With so much potential, the government isn't leaving any stone unturned to motivate and inspire aspiring e-retailers. Let's have a look at some of these programs and learn how they can help you grow your ecommerce venture.
#1. Startup India
The Startup India initiative is designed for any small/medium business as a startup. Once registered, you get access to easier compliances, IPR fast-tracking, and tax benefits. Besides these, the program gives access to a vast incubator network, women entrepreneurship, and government procurement.
Female entrepreneurs have done exceptionally well with such a dedicated plan. The government, under this program, pays a nominal salary to women entrepreneurs. The average monthly allowance paid to date is Rs. 20,000/month. The amount varies due to different reasons and is paid for 1 year. The aim is to motivate and help female entrepreneurs with some stability until they grow their businesses.
And you can leverage this government scheme and can easily get started with your own eCommerce website. All you need to do is choose Builderfly. The platform is designed to help aspiring online entrepreneurs start their own businesses and further you may enroll under the Startup India initiative. Some of the successful examples of this program include Udaan, Boat, etc. Each of these startups made a humble beginning and further got benefited by enrolling themselves in the initiative.
#2. Digital India
The Digital India program is designed to help medium and small businesses strengthen their online presence. It includes initiatives like data.gov.in, Jeevan Pramaan, BHIM, Mobile Seva, etc. Digilocker is also one fine example of this! You too can become a part of and learn more about this campaign by going to their official website.
By taking the first step toward Digital India with Builderfly, you can become part of the Digital India Campaign. Start your online store and digitize your business. It has numerous tools that can help you not just create a digital presence for your business, but also boost sales and enhance profits. And the best part is, you can do it without any technical knowledge.
Since the introduction of this program, numerous small and medium businesses have relished the numerous benefits listed under it. Builderfly can help you take the much-needed first step at zero investment and lure the growth benefits of the Digital India Campaign.
#3. Vocal for Local
The campaign is designed to motivate people to buy from local sellers. This has eventually helped especially small business owners. Instead of selling through their physical store alone and staying confined to the locality, these businesses can now sell to the entire city and across the country.
The campaign aligned with Digital India has helped numerous businesses to increase their sales by creating an online presence. While on one side the regular shop owners created their online store to increase sales, various independent sellers and enthusiasts too jumped in the pool to make some money.
Numerous platforms noticed a commendable hike in the number of sellers. Builderfly was one among them. Especially in the last year, it experienced an impeccable rise in the number of sellers. The list includes startups, independent sellers, enthusiasts, and professionals. Each of them has created its brand under the Builderfly tool. It allows you to create your online store with no technical knowledge and boost your sales through digital platforms.
How to start your online business in India with Builderfly?
To start selling online, you may choose to:
Sell on third-party platforms like Amazon, Flipkart, Google, etc.
Sell on social media marketplaces like Facebook, Instagram, WhatsApp, etc.
Sell on your own website.
Each of the above-mentioned ways has its own set of perks. While the first two are good to give you a start and grow your business, the latter helps you establish a brand identity. Looking at the current competition and consumer expectations, the need is to look for a solution that allows you to manage your presence across the web. Besides this, you also need to keep a real-time track of sales and inventory.
This won't just help you cherish the benefits of government programs, but also grow smartly. To complement the same and help each participant qualify for funding, Builderfly has created a unique platform. The free-to-use ecommerce platform allows independent sellers, artists, aspiring entrepreneurs, and other brands to create their online store with zero or minimal investment.
Starter
It can be availed for free. The package has everything you need to start your business and begin counting the profits. It is designed to help you establish a presence and begin selling. You can continue using the package until you get the grip and are confident about the success of your online store.
Popular
This package costs INR 999/ month. This one takes business to the next stage. It has a few additional perks to help you not just run but grow your online business. This includes social selling. Store management, and access to premium themes.
Growth
Costing at INR 2499/month, this package has everything you need to not just grow your online business but also establish yourself as a brand. Get your business a personalized mobile application, sell across the entire web, and manage all of them through a single interface. And much more.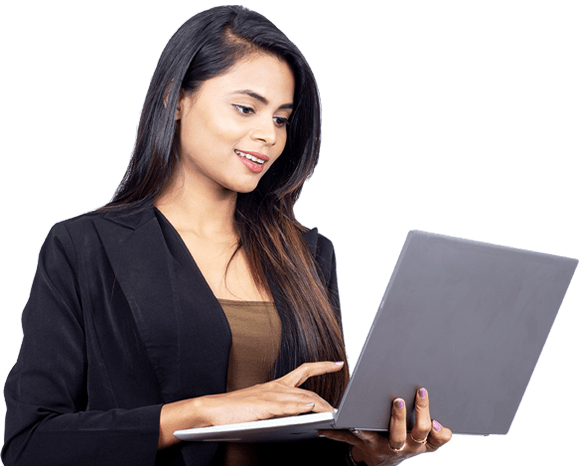 Creating your store is extremely easy with Builderfly. You just need to:
Enter your store name and your mail ID.
Customize your store with over 1000 themes.
Link your social media accounts and other marketplaces you are selling on.
Add a payment gateway and delivery partner from the available partners.
Add your domain to create a brand identity.
What makes Builderfly the best platform to do online business?
Now that we are acquainted with the plans and some features, let's have in-depth learning of the key benefits:
Register Now!
Create your store in just 5 minutes with Builderfly
Builderfly is a one of its kind free to use platform that allows you to create a free online store in just five minutes. The platform is designed to deliver utmost ease and cater opportunities to those willing to start their online store. Keeping these factors in mind, the technocrats have made it extremely easy to sign up and open an account with Builderfly. You just need to select the store name and share your email ID. That's it. The UI will further guide you step by step to customize and create your online store in just five minutes.
Social selling - upscale - expand & manage with Builderfly
Social media platforms are no longer a place for people to get together virtually with their connections. Over time, it has evolved into a marketplace where bussing entrepreneurs and brands don't just sell products, but also establish a close connection with their buyers. Builderfly gives you all the required tools and skills to unleash the best of these social selling platforms. The list includes key platforms like Facebook and Instagram. While having an online store with Builderfly, you can parallelly run your online store on these social platforms and manage them all through a single interface.
Join a marketplace- upscale - expand - manage & grow your business with Builderfly
Marketplaces like Amazon and Flipkart have been keen players in boosting the ecommerce industry. The growth rate of these marketplaces is a clear example of how it has transformed the Indian ecommerce industry. With Builderfly, you can open and run your online stores on these marketplaces through a single interface. Builderfly comes with a One Management feature that lets you make this possible. This eventually makes it easy for you to handle all your inventory and sales reports from a single point. By saving this additional time and effort, you can easily focus on creating other strategies to grow your online business.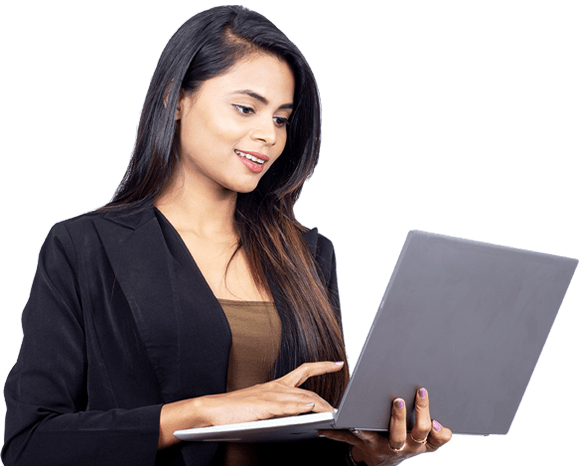 Builderfly-Your Ultimate Pitstop for Online Success
Builderfly is an easy to deploy website-building tool created for those with low technical expertise. It allows you to create your free online store in just five minutes. While delivering this, it serves you with a wide range of features that can help you grow your online business. Acknowledging this, be it your first time or you are an established brand, there's something for everyone that Builderfly can offer.
To get a better sneak, let's understand all the features and benefits of Builderfly under three primary headings.
Build: The section includes features that help you create a personalized online store within five minutes.
Market: The section will talk about features that help you market and promote your online store.
Grow: This section will highlight the features that help you enhance your presence and establish your business as a brand.
Create a free online store
Builderfly comes with an in-built tool that lets you create a new online store from scratch. It just takes around 5 minutes to execute the basic steps and make your store ready. The free website building tool can be leveraged in different packages. While there are paid packages, you can surely start for free. Even the free version of Builderfly is loaded with numerous alluring features that can help you grow your online sales effortlessly.
Get native iOS and Android App
By creating an online store with Builderfly, you also get a native mobile app for iOS and Android users. By having a mobile app for your business, you can stay assured of reaching a wider audience. By having a mobile app you can take your online store to the fingertips of your customers and eventually increase your sales.
Find products to sell online
You don't have a product to sell online? Don't worry we have your back. Simply open your online store with Builderfly with zero investment and select the products you want to sell online. Builderfly is a full-fledged ecommerce platform that allows you to sell online for free and with a wide range of features.
One Management feature
Buillderfly comes with an integrated One Management feature. It lets you manage your social selling accounts on Facebook, Instagram, etc, and other seller accounts. The One Management feature also works seamlessly with your other marketplace accounts like the ones on Amazon and Flipkart. You can manage your sales, inventory, and pricing through a single interface by opening a free online store on Builderfly.
Fully customizable
By creating an online store with Builderfly, you get a range of options to customize your website. You can design and apply just the right colors to logo placement to your brand banner. Builderfly truly gives you the state of the art design editor to beautify your online store. All in all, while opening an online store with Builderfly, you can completely define the way you present your brand in front of your audience, the way you sell your products, and the experience you deliver.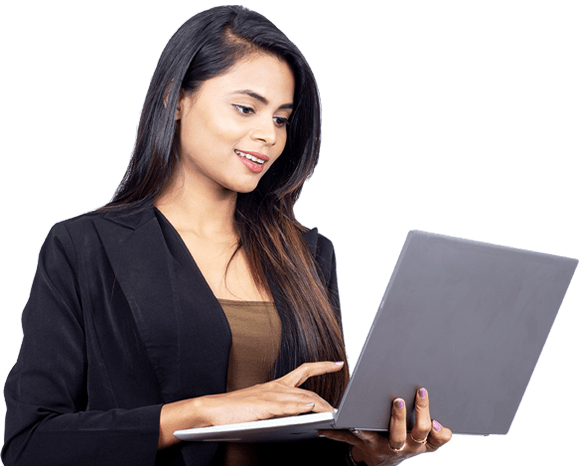 Promote your products on social media channels
Builderfly is a unique platform that doesn't just let you create an online store, instead, it also allows you to market your online store on social media channels. Stores created on Builderfly can be easily integrated with your social media accounts. This eventually lets you create, schedule, and execute your marketing campaigns right from the Builderfly dashboard. Not just this, you can also sneak into your analytics and campaign reports for better understanding. This will eventually help you plan your campaigns based on user response.
Write blogs
Blogging is one of the most preferred tactics to not just engage your target audience, but also to rank better on search engines. By creating an online store with Builderfly, you can have a dedicated blog section on your website. This will help you enhance your organic reach and eventually increase sales. With better blogging, you can also educate your buyers about your product and your USP. This will help you gain the trust and earn the loyalty of your customers over the long run.
Improve search engine ranking
Builderfly comes with in-built SEO tools that help you boost your search engine ranking. In today's digital era, everyone is struggling and trying their best to improve their rank on search engines. The tools are easy to use and can be accessed without any technical expertise. Having said this, even if you are new to SEO, you can easily use the tools to improve your store's rank.
WhatsApp, email, and SMS marketing
Builderfly is designed to ensure that you can market and promote your online store with all possible means. This is why the tool enables you to market your store and sell products using WhatsApp, email, and SMS marketing. It allows you to create dedicated campaigns and keep a live track of your campaign performance.
Build your brand
With enhanced reach and by making your store omnipresent, you can stay affirmative of presenting your online store as a brand. This will help you create a distinct identity amidst your target audience and help you surpass the competition.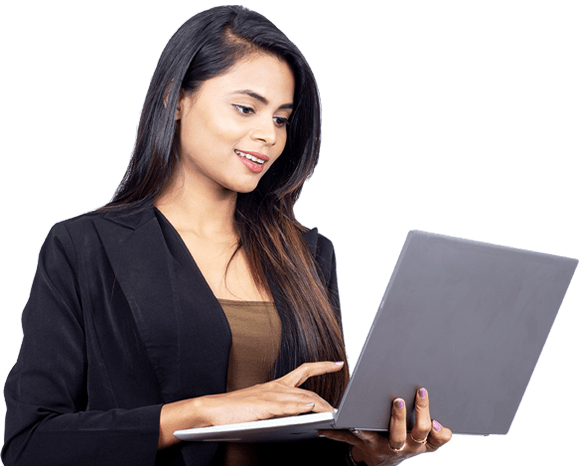 Sell on different channels
Using your Builderfly website you can sell on channels like Facebook, Instagram, Google, etc. This will not just help you increase your sales but also boost your online presence. Experts believe, to succeed in today's digital era, it is crucial to mark present across all major platforms where your target audience visits. By being able to sell on all the social media channels, you can grow your business and simultaneously mark your visibility consistently.
Sell on marketplaces
Online marketplaces like Amazon, Flipkart, etc. play a commendable role in working as a starter for independent sellers and established brands. These marketplaces have narrowed down all the hurdles and made selling online easy for everyone. However, the challenge is to manage sales on these marketplaces. Builderfly makes it easy for you to manage your stores on these marketplaces. You can track your sales, update inventory, price, and other details effortlessly through a single interface.
Influencers Channel
Influencer marketing has penetrated its way fast and deeper into the modern era of online selling. Hire the best social media influencers from Facebook, Instagram, YouTube, etc. to promote your brand. When you open your online store with Builderfly, you don't just get a free store, you also get free access to our influencer channel. This allows you to select your preferred influencer from our vast channel and hire him directly to promote your brand. Without any third-party interference.
Go live with your customers
This is one of the most unique features of Builderfly. When you open your online store with Builderfly, you can grow your sales by going live with your customers. Live selling recently gained a lot of attention and is recommended by numerous industry experts as an impeccable way to sell products online. It lets you interact with your target audience and make sales through live communication.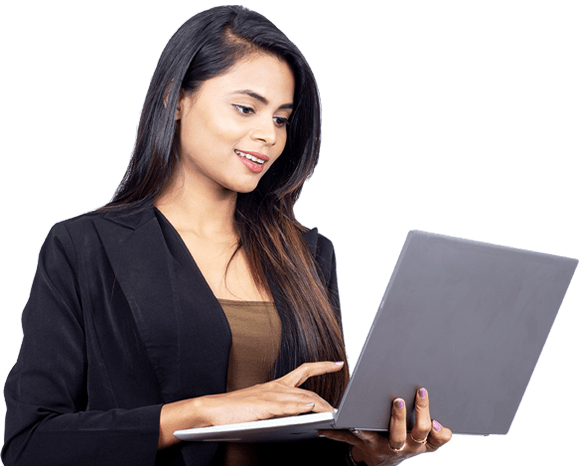 Connect and grow with our more than 10,000 resellers
We have a network of over 10,000 resellers that work on your behalf and get your products sold to millions of customers. These resellers ensure that your products extend beyond your immediate reach and across every corner. By leveraging our strong network, you can upscale your sales with utmost ease.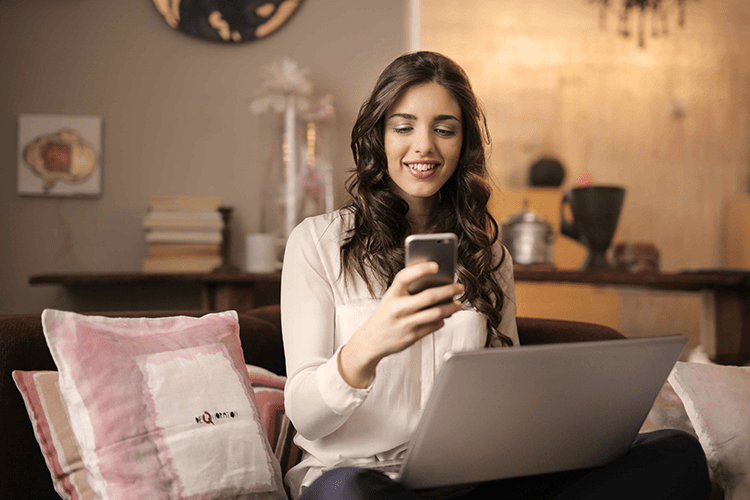 Conclusion
Indian buyers have shown commendable trust in online stores in the last couple of years. Perhaps, this is why the Government has extended all its support for startups intending to roll in the eCommerce wave. As a result, commencing an eCommerce startup has become much easier compared to the past. All you need is to have the right tools and Builderfly gives you the same. We hope that the information facilitated helped you learn new things. Just in case, you still have any doubt, our eCommerce experts will be gratified to provide support. Do get in touch with us. You might be just a step away from starting your successful online store.
Register Now!
FAQs
How to promote products?
Thanks to the internet, there are various sales channels at your disposal. You can easily promote products through WhatsApp, Instagram, Facebook, influencers, and marketplaces like Amazon.
How does Builderfly help you scale your startup?
Builderfly is fully dedicated to helping new entrepreneurs. Our platforms have rich features such as social selling, free online store, AI-powered mobile app builder, and marketplace to help sellers scale their online startup with ease.
What are current government initiatives to help Indian startups?
The Government of India has several initiatives to help grow Indian startups. They include Vocal for Local, Startup India, Digital India, and many others.
How much does Builderfly cost?
Builderfly has plans for every startup. Currently, we have three pricing plans namely – Starter, Popular, and Growth. The starter is completely free, while the popular plan starts at Rs. 999/month and the Growth plan starts at Rs. 2499/month.