E-Commerce Business Models and Types You Can Initiate With Builderfly
Thanks to the affordable prices and flexibility of online shopping, the whole world shops online for everything from their daily needs to luxurious items. And if you plan to start your online store, now would be a great time. Worried about the investment cost? Leave all the tension to Builderfly and start your eCommerce online store to sell both locally and internationally.
But, before you start your online store with Builderfly, it's imperative to choose a suitable business model that:
Describe how you intend to make money with your business.
A detailed plan of all your services.
How do you plan to stand out from the competitors?
Cost and revenue structure on how the company intends to operate in a particular market profitably?
Having a better understanding of what a business model is, let's examine its importance and types.
The business model lets investment professionals understand a company's long-term vision. It allows them to know their competitive advantage and better insight into how the business is run. A good business model leads to more significant investment, which leads to excellent cash generation and future expansion. Share your business plan with Builderfly and we will help you choose a theme that matches your business objective which you get for free.
E Commerce Model To Help Your Business Fly Time To Choose Builderfly
Business to Business
B2B business models involve businesses selling their products or services to other businesses. These buyers may or may not always be the end-users and frequently resell the products to other consumers. A B2B model takes longer for transactions to close, but the transaction values are higher and tend to be more recurring. Raw materials account for many of these transactions as materials are commonly sourced from another business for a brand new product. With more technological advancements, a lot of buying and selling happens online. So, if you are a business dealing with other businesses, establish your website on Builderfly and manage everything online in one go.
Business to Consumer
An E-commerce store operating on a B2C business model displays its products directly to customers and sells them to them. Since this model is prevalent, it gives you the liberty to experiment within the model. Products like household goods, sports gear, or wardrobes are part of an eCommerce business running on a B2C model. In contrast to business-to-business (B2B) purchases, the decision-making process for B2C purchases is much shorter. If you are into a B2C model, you can transform your existing store into an online store with Builderfly.
Buyer to Consumer
In this business model, individuals sell their products without the involvement of any organisation. Ecommerce stores operating on this model have direct contact with the buyer and the purchaser. Quicker and OLX are the perfect example of this model, but not just big brands, but you too can start an online B2C eCommerce store with Builderfly and boost your business reach. This type of business model is best suited for resellers as they can sell their products and resources to a consumer straight forward. Most of the time, exchanged goods are automobiles, bicycles, gadgets, etc.
Customer to Business
It refers to a business model where consumers can deliver value to a business rather than the reverse. Referral programs, data sharing, etc., are examples of C2B models. Companies can target consumers for potential business prospects by taking a consumer-to-business approach online with Builderfly. It is similar to cross-selling, but an inversion allows consumers to speak up (a process that is essential to any company's success).
Future of eCommerce – Leverage It With Builderfly
Now, it's time for you to establish your own online store and take it to a new height with Builderfly. Hurry and wait no more, the earlier you start – the longer you sustain – choose Builderfly.
Due to the enormous numbers of internet users worldwide, the scope of e-commerce is expanding day by day. It took some time for users to accept online shopping, but today the majority prefers to do so. The availability of many products on e-commerce platforms is making people spend more time doing online shopping. Also, eCommerce gives Customers the advantage of seasonal sales and promotional discounts – all of which you can take advantage of with Builderfly.
As per a report by Statista, by 2022, retail e-commerce sales are projected to reach $5.4 trillion, an increase of 40 percent year on year. In other words, the industry is expected to continue to grow steadily.
Why leave the brick and mortar behind and go online with Builderfly?
The global economy is dominated by e-commerce, which is growing every year. The brick-and-mortar stores no longer provide most sales, making it essential that all businesses develop an effective online marketing strategy.
You can enter the eCommerce market with Builderfly this year if you are interested in launching your own online business.
Rely on Builderfly for all your e-commerce business needs. Growing online with us will entail many benefits to you like:
Centrally managed one-management system
Live Selling for your product/services
World-class ecommerce designs
24*7 Technical Support
Affordability with low transaction fees
Access to best online marketing tools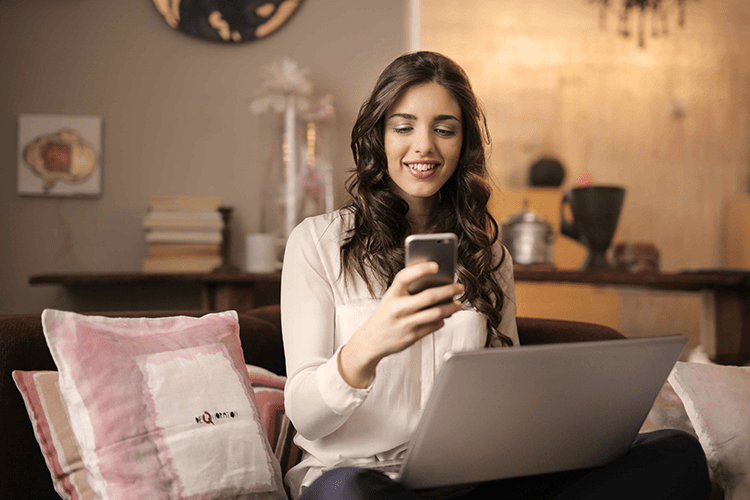 Leave Your Competitors Behind And Grow With The World, Start An Online Store With Builderfly
Go online and start your ecommerce store with Builderfly at zero investment. At Builderfly, you build an eCommerce store as per your business goals and value. Get a central management system and manage your business from a focal point. Our unlimited product listing boosts your business sales and attracts global attention.
Let your business fly! Choose Builderfly!
FAQs
What is the scope of e-commerce in India?
E-commerce in India is set to grow even higher in the coming time. It is expected to be worth $188 Billion by 2025, as per a report by Grant Thornton. So, this is the right time to enter the market with your own eCommerce website for free.
How to start your eCommerce store?
To start your ecommerce store, all you have to do is visit Builderfly, sign up, select the best plan that suits your business needs, and start customising your online store.
How can Builderfly help you start an eCommerce store?
Builderfly helps you start your e-commerce store by catering to all your business needs. You get your business website, your online storefront, and excellent technical support to help you resolve any query.
What are the popular eCommerce business ideas?
Popular e-commerce business ideas include:
Sell jewellery online
Sell shoes online
Sell laptops online
Sell clothes online
Sell art online
What is the goal of e-commerce?
The goal of e-commerce is to:
Reduce management costs.
Provide a unique shopping experience
Increased brand awareness
Increased revenue